Deadpool 3 : Another Story
"Deadpool 3" is the highly-anticipated third installment of the "Deadpool" film series, which is based on the Marvel Comics character of the same name. The film is being produced by Marvel Studios and 20th Century Studios, and is expected to continue the raunchy, action-packed and irreverent tone of its predecessors.
News
Movies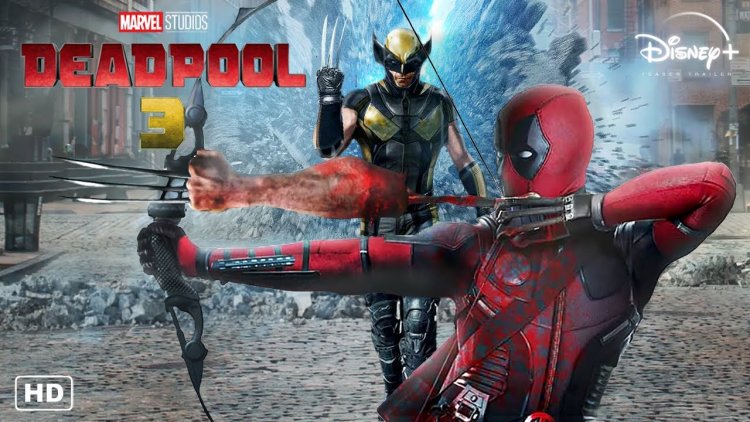 Photo Credits: Youtube
Better Known As Deadpool
The film will reportedly feature Ryan Reynolds reprising his role as Wade Wilson, better known as Deadpool, the snarky, wise-cracking, fourth-wall-breaking mercenary who can heal from any wound. Not much is known about the plot of "Deadpool 3" yet, but it is widely speculated that the film will pick up where the last one left off, with Deadpool traveling to the Marvel Cinematic Universe (MCU) after the events of "Avengers: Endgame".
Character And His Approach To Storytelling
Deadpool's transition to the MCU is likely to bring some interesting changes to the character and his approach to storytelling. It's possible that the film may feature more superheroes and villains from the MCU, as well as a more straightforward take on the superhero genre. On the other hand, the film's writers and director have stated that they are committed to maintaining the core elements of the "Deadpool" franchise, including its R-rated humor, over-the-top violence, and meta commentary.
Fans of the franchise can expect more of Deadpool's signature humor, action sequences, and pop culture references in "Deadpool 3". The film is also likely to explore new dimensions of Deadpool's character, as well as delve into his relationships with other Marvel characters.
Also Check Stale and visually unattractive SF formula: "The Ark"
Supporting Characters From The Previous "Deadpool" Films
The film's creative team has yet to be announced, but Reynolds is expected to be involved in the film's development as a writer and producer. The film is also likely to feature some of the supporting characters from the previous "Deadpool" films, including Colossus, Negasonic Teenage Warhead, and Blind Al.
The release date for "Deadpool 3" has not been officially confirmed, but it is widely speculated that the film will hit theaters in 2023 or 2024. In the meantime, fans can keep up with the latest news and rumors about the film by following Reynolds and the "Deadpool" franchise on social media.
In conclusion, "Deadpool 3" promises to be another wild ride for fans of the franchise. With Ryan Reynolds returning as Deadpool, the film is sure to offer plenty of humor, action, and irreverence. Whether it will explore new avenues for the character and the franchise, or stay true to its roots, remains to be seen. Either way, fans are sure to be in for a treat when "Deadpool 3" finally arrives.