Demi Moore Danced In Her House With Just Towel
Stars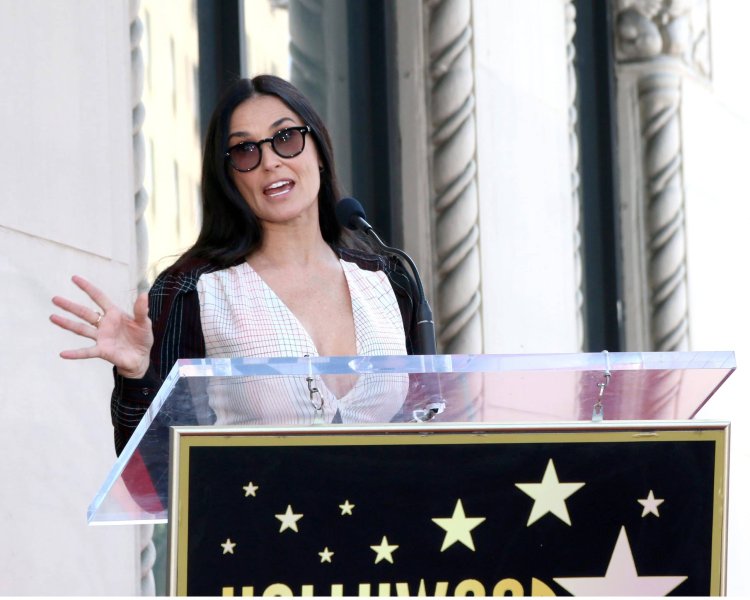 Photo Credits: shutterstock.com
Rumer Willis was feeling sentimental over the weekend and took to Instagram to pay respect to her father Bruce Willis and mother Demi Moore's film careers.
The 33-year-old used Instagram Stories to share a photo of Bruce smiling beside Moonlighting co-star Cybill Shepard. The photograph was taken as part of a publicity campaign for the 1985 comedy-drama Private Eyes, in which Bruce and Cybill starred as private investigators. The show lasted until 1989.
Rumer then uploaded a video of Demi from her popular 1996 film Striptease, in which she starred as exotic dancer Erin Grant. The 34-year-old may be seen dancing in only a towel in the footage.
"My fave," Rumer remarked in response to the post. She then published it on Instagram Stories with the following comment: "This is my typical morning ritual. @Demimoore taught me all I know."
Demi was paid a record-breaking $12.5 million for the picture, and her daughter Rumer, who was seven years old at the time, played Angela, Demi's onscreen daughter.
"Well, she requested an audition, so after much deliberation with my husband, I went and asked them if they would be willing to let her try since she was so desperate," Demi explained at the time. Rumer was eventually cast in a part that required her to see her mother, Demi, perform.
Rumer appeared in the film as Demi's onscreen daughter.
When asked if she had any regrets, Demi said she hadn't given it another consideration.
"We don't embarrass the body; we support the body as something beautiful and natural," she explained at the time.
Rumer has now followed in her parents' footsteps and finished filming her newest picture, independent comedy My Divorce Party, at the end of last year.
Famous Hollywood actors, Demi Moore (59) and Bruce Willis (66), got married in 1987. Shortly after they said a fateful 'yes' they got their first daughter Rumer Willis (33), then Scout (30), and the last one was Tallulah (27).
The daughters of the famous couple were often exposed to cameras in their childhood, and in their adolescence, they started with vices. Their mother, Demi Moore, also had problems with alcohol and drugs, and her daughters once witnessed this. Alcohol soon became a problem for everyone, but some also struggled with other self-destructive substances and mental disorders.
On social media, sisters are trying to encourage others if they have a problem with alcohol. They claim that they are sober, now.