Did Megan and Machine Gun really drink blood?
They celebrated the bizarre engagement by drinking blood: 'We went through hell together and I said - yes!'
News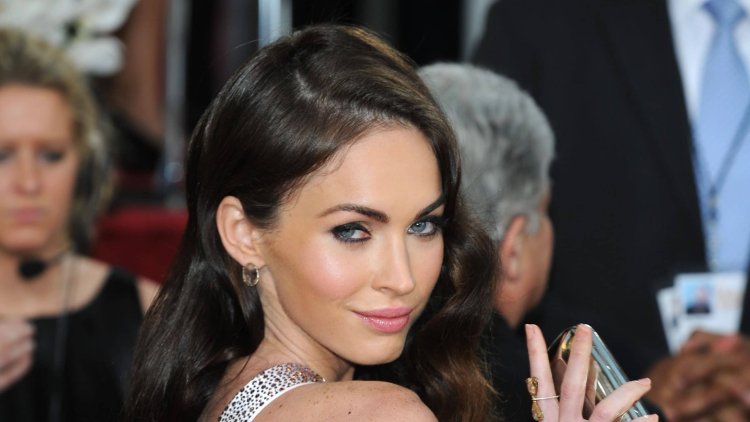 Photo Credits: Shutterstock
Megan Fox (35) and Machine Gun Kelly (31) crowned their one-and-a-half-year relationship with an engagement. The actress shared this happy news with followers on Instagram, posting a video of the intimate proposal. The video shows the musician kneeling in front of his four years older partner.
"In July of 2020, we sat under this banyan tree. We asked for magic. We were oblivious to the pain we would face together in such a short, frenetic period of time. Unaware of the work and sacrifices the relationship would require from us but intoxicated off of the love. And the karma. Somehow a year and a half later, having walked through hell together, and having laughed more than I ever imagined possible, he asked me to marry him. And just as in every lifetime before this one, and as in every lifetime that will follow it, I said yes.…and then we drank each other's blood " Megan wrote on Instagram.
And Machine Gun Kelly showed on his profile an enchanting diamond and emerald ring, which he designed in collaboration with Stephen Webster.
"I know it's a tradition to have one ring, but I wanted it to be two. Emerald is a gemstone according to the month of Megan's birth, and diamond is my birthstone. They are placed on two magnetic strips of thorns that connect, just like two halves the same soul that forms a vague heart and that is our love " the musician explained.
These are the second engagements for Megan Fox, who by 2020 was married to actor Brian Austin Green, with whom she had three sons. Machine Gun Kelly is not married, but has a 12-year-old daughter, Casie, from a relationship with Emma Cannon.
Recall, the romance between Machine Gun Kelly and Megan Fox began on the set of the film 'Midnight in the Switchgrass' in 2020. Although the rapper admitted that he took on the role only because the actress acted in it, he did not know that great love would happen between them.
He shared a story with Drew Barrymore about those early days on set and how sparks flew at the time they reunited.
He admitted to 'camping' in front of her trailer because he had a feeling she was going to invite him to lunch. "My instinct never fools me and I'm grateful for that," MGK said on Drew Barrymore's show. "Then, all of a sudden, someone came over and said, 'Megan wants to know if you want to have lunch in her trailer.' And I said, 'Oh my God, I'm so surprised. Yes, absolutely. "
After he got into her trailer, she asked him, "How are you feeling?" and  Machine Gun Kelly replied, "I'm lost." And according to the musician, she sweetly replied, "Let's find you." He grabbed his heart and said to Drew Barrymore, "And I was like … she killed me. She was a cupid. "
Also, they were often compared to a former acting couple, Angelina Jolie and Billy Bob Thornton, but and they ignored that. They agree that they are unique.