Did you watch new "Barbie" movie?
"Barbie" is a combination of comedy and fantasy that became a real hit this summer.
News
Movies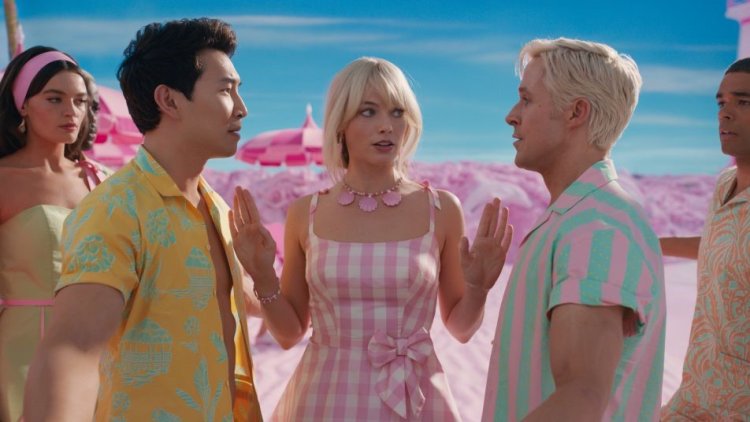 Photo Credits: Promo
"Barbie" is a combination of comedy and fantasy that became a real hit this summer, earning over 1.4 billion dollars at the box office. Greta Gerwig was signed on as a director and co-writer, and Noah Bomback helped her - otherwise, these filmmakers are associated with indie projects like Lady Bird or Marriage Story. As you might guess, the film is based on the mega-popular Barbie doll from Mattel and this is the first live-action film about her.
Barbie premiered in Los Angeles on July 9 and was released to wider theatrical distribution twelve days later by Warner Bros. This story is filled with plenty of comedy. We first meet Barbie - one of about a dozen replicas and maybe a few dozen we actually see in the film - in Barbie land, which is at once a fantasy realm created by everyone who plays with toys and a very real place. Don't think too much about that concept. Anyway, Barbie lives among many other dolls, all living their best lives in every imaginable career and in days that become a strict routine. They work or simply exist happily and spend every evening together, with a song that indicates how perfect and rosy everything is in this place. Suddenly, our Barbie wonders if she's ever thought about death, and that leads her on a journey to Los Angeles to find out what happened to the little girl who used to play with her there.
This leads to the touching story of a woman named Gloria who works as an administrative assistant in an all-male corporate office at Mattel. There is also her daughter Sasha who used to play with the Barbie, but now sees this doll as the main cause and representation of so many social and psychological problems for women. Barbie immediately gets a sense of this upon entering the real world as men tease her, whistle at her and even physically attack her before she even finds Sasha. Eventually, Mattel's CEO enlists his colleagues on the executive team to track down Barbie and return her to the box.
Another pointedly comical plot involves Ken (a jovial Ryan Gosling who was clearly having a good time on set) who, along with his fellow Kens, exists as a fashion accessory in Barbie land and pines for his Barbie who considers him a friend. Upon entering the real world, Ken learns about the concept of patriarchy and decides that he really likes the idea of ​​controlling all aspects of society, so he turns Barbieland into a very different place, complete with all the Barbies inside.
The pink installment of the billion-dollar cultural phenomenon Barbenheimer brings us Barbie's journey of self-discovery in the real world after an existential crisis in perfect Barbieland.
NEW: https://tvexposed.com/disney-became-a-target-of-criticism-because-of-the-bambi
Post By: Vanessa F.