Elizabeth Hurley's turbulent love life
As soon as she appeared on the world stage, she attracted a lot of attention. The main topic of the media has always been her turbulent love life.
News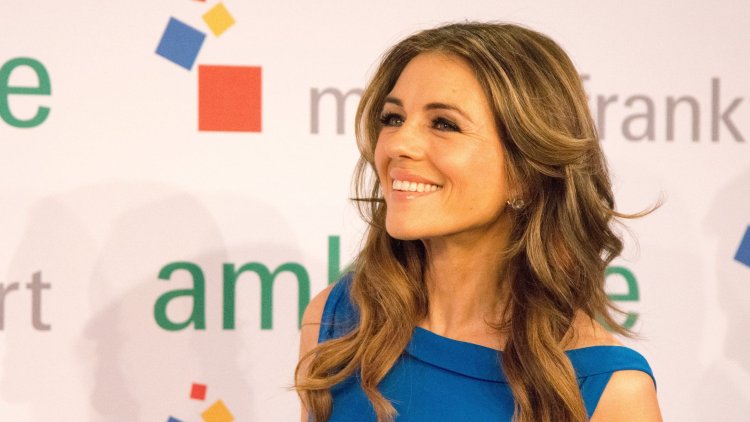 Photo Credits: shutterstock
As soon as she appeared on the world stage, she attracted a lot of attention. Apart from her incredible beauty, the main topic of the media has always been her turbulent love life.
Although she was, and still is, the dream of many men, she was never lucky in love. Since almost all of her partners ended up tragically, she was nicknamed the Haunted Beauty.
Elizabeth Hurley was born on June 10, 1965, in Basingstoke, England, as the youngest of three children. Liz has an older brother and sister. Her father was a military man and her mother a teacher.
She was in a relationship with actor Hugh Grant, Australian cricketer Shane Warne, Arun Nayar... However, she did not find peace and true happiness with anyone.
But let's go in order: In the emotional past, there are men who cheated on her and those who are no longer alive.
Hugh Grant
Elizabeth Hurley and Hugh Grant have been in an emotional relationship for 13 years. Whether that number was bad in itself or not, we can guess, but the couple broke up. Calm, without scandal and noise, as evidenced by the fact that they remained on friendly terms - so good that the star of the films "Actually Love" and "Four Weddings and a Funeral" is the godfather of her son Damian, whom she has with millionaire Steve Bing.
However, what will resonate in the public for a long time when the names of the former actor couple are mentioned, is his cheating back in 1995, with a prostitute with the "artistic name" Divine Brown.
The media scandal erupted after the journalists came into possession of a police report which said that the officers found them at the moment when the Divine was orally satisfying the actor in his car parked on Sunset Boulevard in Los Angeles.
Elizabeth forgave Grant, but they put an end to the emotional relationship in 2000.
Bing did not want to admit his son
A year later, she started a romance with producer Steve Bing, and the couple soon had a son, Damian, whom Bing refused to admit. However, DNA analysis determined that he was the boy's father and that he was obliged to pay alimony.
On June 22, 2020, he jumped from the 27th floor and took his own life after suffering from depression for a long time.
It was hard for the actress, so she posted on her Instagram profile and wrote an emotional farewell dedication under the joint photo.
However, the British actress finds solace and happiness from all love troubles and tragedies in her 20-year-old son Damian, who successfully swims in the waters of modeling and irresistibly resembles his famous mother.
By the way, Damian and Liz are inseparable and often spend time together, and he even takes photos of his mother. Their relationship is often the subject of tabloids in the UK, and has been repeatedly characterized as "inappropriate" and "bizarre". 
"As I am a single mother, and he is my only child, it is logical that we spend a lot of time together and that we enjoy being in each other's company," she said at the time, adding that Damian is her soulmate.