EPIC GIVES TWO GAMES WORTH 70 DOLLARS!
And Plague Tale: Innocence is one of the best horror adventures of 2019, while Speed ​​Brawl captivates with its extremely fast-paced gameplay, in which real fun begins when you master special and combo punches.
Technology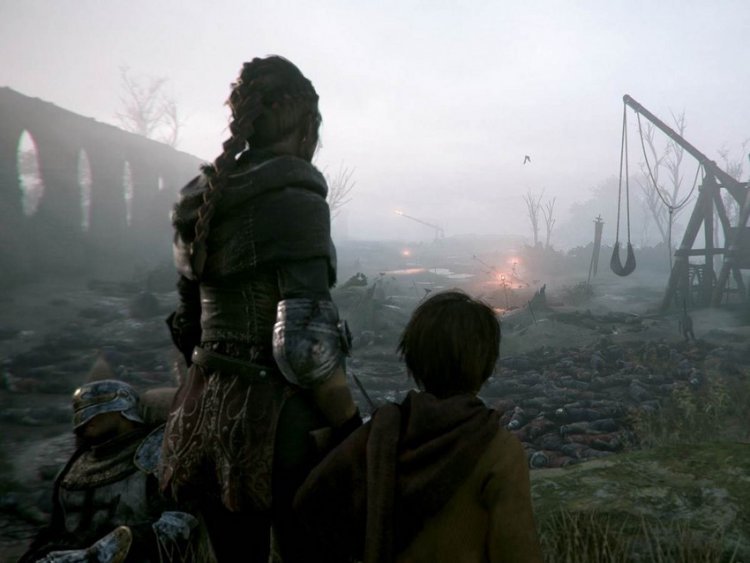 Photo Credits: FOCUS-HOME
A Plague Tale: Innocence
This is the dark story of a fifteen-year-old girl Amicia and her 9-year-younger brother Hugo, on a journey through the darkest parts of history. They will be pursued by soldiers of the Inquisition and hordes of rats, stories through which Amicia and Hugo will get to know each other better and get closer. The game is in fact a great philosophical metaphor, in which you will fight through the struggle for survival to find your purpose in this brutal world that hardly forgives mistakes.
The story begins in 1349 in the Kingdom of France, which was devastated by the plague. Amicia and her brother are chased by the Inquisition, while they fight for their bare lives, moving through dark villages, completely destroyed by a dangerous disease. During the game, your main allies will be other children, and the biggest enemies will be a horde of rats against which you will be able to fight with fire and light.
The main advantages of this game are the gloomy and dark atmosphere around two small children, who are fighting for their lives in the harsh environment of the 14th century. Please note that the game is intended for audiences over the age of 18, as well as that the visual enjoyment will depend on the strength of your configuration. The recommended machine is a 4th generation Core i5, 16 GB of memory and a GeForce GTX 970 with 4 GB of video memory, as well as a large 50 GB of storage space on the SSD / HDD.
We will also mention that this is a great opportunity to play a great A Plague Tale: Innocence because next year we will have a sequel - A Plague Tale: Requiem in which the children have grown a little, and the theme remains similar.
Speed Brawl
This game belongs to the group of 2D platform fast sheets. The point of the game is to move fast and hide everything you come across. Higher speeds allow you to hit faster, and combos bring you closer to special punches. With six unique characters, you will have different strategies and game styles at your disposal.
In addition to speed, visual splendor is really the maximum you can expect from a single 2D platform, and there is also the option of local and online multiplayer gaming throughout the campaign. Speed ​​Brawl is a great game that you will consume for half an hour to an hour every day until you finish the campaign.
It starts in London in 1888, after the war with the conquerors from the Moon (Selenites) in which the British Empire won. Speed ​​Brawl is a sport that originated in a shattered empire among the middle class and workers as the ultimate entertainment. Only the bravest and fastest can oppose the Selenite hordes.
The game is not particularly hardware demanding and users with slightly better laptops with discrete graphics will be able to easily enjoy this great 2D title from 2018, which has a regular price of 23 dollars.
Of course, if you go to the Epic Store and add them to your library from today from 5 pm to August 12th.
By: Olivia J. - Gossip Whispers