Evan Rachel Wood: "Marilyn Manson raped me"
Everyone is shocked with new accusations! Wood also said that she was allowed to drink absinthe on the recording when the musician allegedly raped her.
News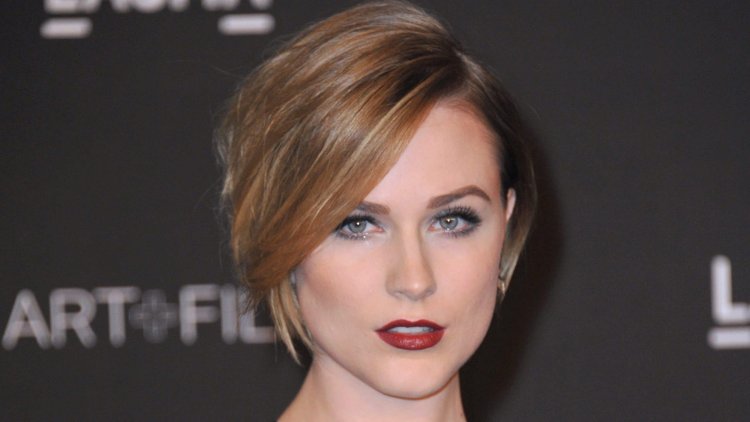 Photo Credits: Shutterstock
Actress Evan Rachel Wood (34) accused 53-year-old musician Marilyn Manson of rape. She claims he did that on the set of the video for his song "Heart-Shaped Glasses which came out In 2007, writes The Guardian.
In the documentary "Phoenix Rising," whose premiere was at Sundance Film Festival, Wood said Manson penetrated during a sex scene that of course was supposed to be simulated. The actress said that she and the musician agreed previously about the scene, but that he "really penetrated" when the cameras turned on.
"I didn't agree to that," Wood said in a documentary about her life and her career.
The actress said that she was allowed to drink absinthe during the recording of the video and that she was barely conscious when the musician allegedly did what she is accusing him of.
"It was completely chaotic and I didn't feel safe. No one was taking care of me," Wood said.
The actress said that she did not know how to stand up for herself or say "no" to someone. Wood said the film crew working on the video was very embarrassed and that no one knew what to do after an unpleasant situation.
"I was forced into a commercial sexual act under false pretenses. That is when the first crime was committed against me and I was essentially raped in front of the cameras " Wood said. The actress said that Manson gave her "pretty clear" instructions for describing the video to journalists."I should have told people it was romantic and we had a good time, and none of it was true," Wood said.
A song inspired by "Lolita"
However, in conversations with the media, Manson suggested that the stories about the "realism" of the video are not untrue, that is, that there is truth in them.
Wood and Manson were in a relationship from 2007 to 2010, and the actress claims that the musician started preparing her for it when she was a teenager and that he abused her in horrible ways for years.
"He brainwashed me and manipulated me to the point that I was subordinate to him," Wood said. The actress met the musician in 2006. She was only 18 years old at the time and he was 38.
Manson once said in an interview with BBC Radio One that he found inspiration for the song "Heart-Shaped Glasses " in Vladimir Nabokov's "Lolita" and the age difference between himself and Wood.
"I read Lolita and was inspired by my girlfriend Evan Rachel Wood, who is obviously much younger than me, but who pointed it out sarcastically by coming to me one day with heart-shaped glasses like the ones on the Kubrick movie poster," said Manson.
Manson has been accused of abuse by several women so far, including British actress Esmé Bianco, who eventually sued the musician. Bianco claims that Manson hired her in 2009 to shoot a video for the song "I want to kill you as they do in the movies".
Manson has been charged with four counts of sexual assault, physical violence and abuse, and police are currently investigating allegations of domestic violence against him.
The documentary "Phoenix Rising" was directed by Oscar-nominated director Amy Berg, and the film follows the creation of a bill to extend the statute of limitations for the crime of domestic violence. The film is scheduled to air on HBO in March 2022.