Jen enchanted with her curves!
Fans were annoyed that the singer was in a turtle neck and long jeans, and the heat was unbearable. Yet when they realized she was in meetings because she was looking for the best school for her children, they left her alone.
News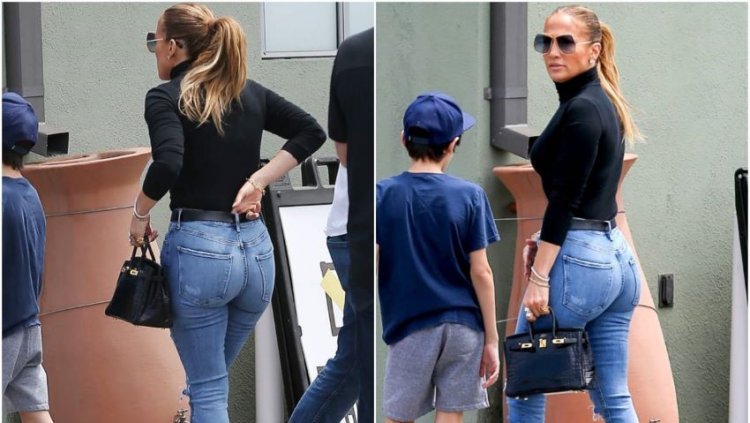 Photo Credits: Profimedia
Latino diva Jennifer Lopez, 51, was touring schools in Los Angeles, California with her son Max, 13, these days. The boy walked next to his mother, behaved politely, and 'kept quiet while the adults talked', sources claim.
And while he was in a T-shirt and pants and sneakers, his mother took care of herself. Tight jeans accentuated her round buttocks, and the black turtle neck 'hugged' her breasts and defined her waist. She hid her eyes behind bulky glasses and held a Hermes Birkin bag in her hand.
Jennifer picked up the followers' praise for her youthful appearance, but there were also those who were worried because her 'skin didn't breathe' in tight clothes.
"Get a little undressed," the only ones suggested, and the others added,
- Look at this as a meeting. She can't come naked!
Lopez publicly announced in April this year that she had broken off her engagement to baseball legend Alex Rodriguez, 45. She did not grieve for long, so a month later she began seeing her former love, actor Ben Affleck (48).
She was supposed to marry him 17 years ago. The news that they were together again delighted many fans, but they did not believe the rumors until their joint photos captured by the paparazzi began to go public.