EVERYONE THINKS HER DAUGHTER IS A TWIN SISTER: Milla Jovovich's daughter looks the same as mom
Milla Jovovich posted a photo of her daughter Ever on her Instagram profile, and below you can see how much she looks like a famous mother.
News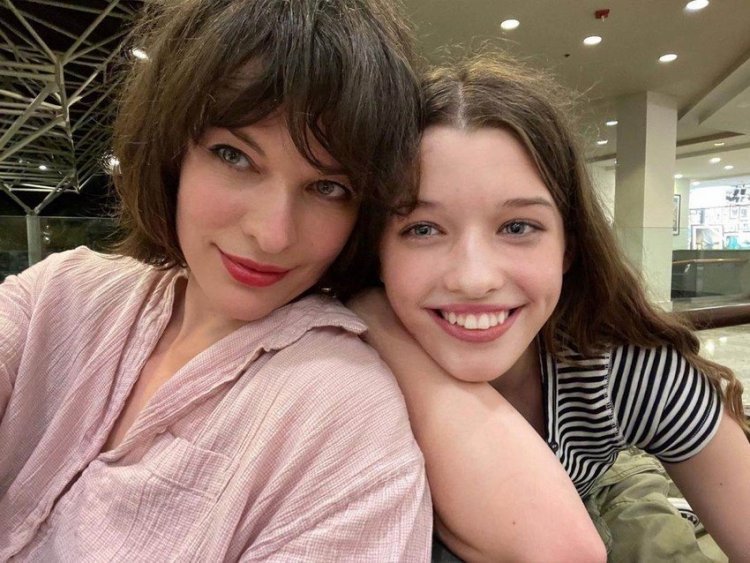 Photo Credits: Instagram
Actress and model Milla Jovovich recently boasted on her Instagram profile a photo with her daughter Ever.
The photo of the famous mother and daughter posing delighted Milla's companions, and the photo was taken when they were just at the hairdresser's.
'New hairstyles for mother and daughter ', she described, listing all those responsible for their new hair look.
'Mini you', 'Gemini', 'You're so beautiful, literally twins', 'Amazing, you're identical', 'Someone blossomed into a beautiful young lady', 'Twins or mom and daughter?', 'Who cloned you?', are just some of the comments.
View this post on Instagram
Namely, Milla Jovovich became a mother for the third time last year.
Little Osian Lark is the youngest girl in the family, followed by Dashiel Edan by age, while the oldest Ever Gabo is a spitting image of her mother.
Milla Jovovich has been married since 2009 to 54-year-old director Paul WS Anderson, whom she met on the set of the first part of the hit 'Resident Evil'.
The couple decided to give their daughters male names, so Ever is a Scottish name meaning a person as strong as a boar. Gabo was created by taking the initials of the names Milla's parents - Galina and Bogdan.
Versatile Ever speaks three foreign languages, English, French, and Russian, practices karate, and loves Harry Potter movies.
By: Olivia J. - Gossip Whispers