Georgina Rodriguez got bad grades on IMDb
Georgina Rodriguez received poor marks on the IMDb platform for her recently released documentary 'I am Georgina'.
News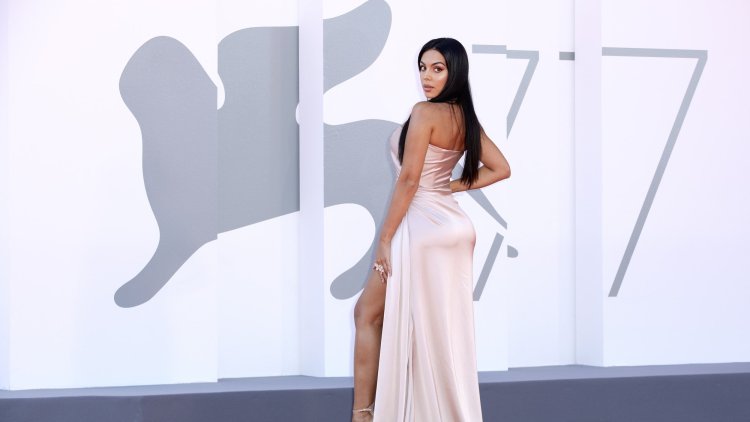 Photo Credits: DepositPhotos
Cristiano Ronaldo's partner, Georgina Rodriguez, has faced new criticism this week, but this time not from her family but viewers of the Netflix documentary 'My Name is Georgina'. Namely, if you haven't watched the listed content in which the main actors are Cristiano Ronaldo and his better half Georgina, we are talking about her life and the most-watched content these days is on Netflix.
However, the numbers are not so famous when it comes to IMDb ratings where the content is rated from a modest 3.8. In addition, there were a number of negative comments about the episode that viewers watched. They commented on absolutely everything, from the production, the script, and the luxury that Georgina showed to the cameras. As many as 45 percent of viewers rated content with a clean unit.
"Well, I have nothing against Georgina's work or the fact that she's an influencer. I suppose she's popular in Portugal and that's okay. But she's too shallow and knows little, and she's pretty boring. Please stop filming shows about shallow people who are famous for being famous but have nothing to offer but to show off their faces and their Gucci and Versace clothes and jewelry , " wrote one viewer.
"I don't think she deserves a movie because she's actually nobody. I understand, she is Cristiano's partner, but it is Cristiano who is the celebrity and works hard to get the money he spends. From her Instagram, it can be seen that she is a boring housewife posting her luxury handbags. That's it. That's what Kardashians do. She does not do any charity work, she only takes care of herself. Uninteresting ", added another spectator.
"This is tasteless and embarrassing to watch. Especially the people who surround this lady without a basic culture trying to show off her wealth. I'm not sure if anyone likes this disinterested spoiled lady wearing accessories with the Gucci label. Houses and boats are just beyond the bounds of good taste. There is nothing interesting in this documentary, except the disbelief that there are so many fake people around it ", the viewer explained.
Let us recall one episode of the documentary. Cristiano Ronaldo's partner has returned to the city of Jaca, in the province of Huesca, where she spent her childhood until the age of 17, to make a documentary about her life. She visited a butcher shop where she bought sausages that she used to eat all the time, and many passers-by recognized her, as she recognized them, and they had only words of praise. 'She was very sincere and religious,' said one of them.  What would be in the next episode, we will see.