Guam: Natural beauty and cultural charm
Beautiful white beaches, crystal-blue ocean, and fantastic hotels will never be forgotten. But what you should definitely experience is the local food and culture...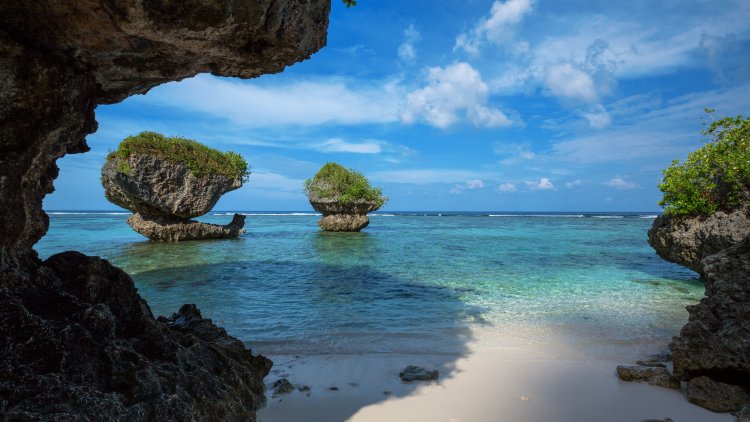 Photo Credits: shutterstock
This island is big enough to not feel the presence of the American army in the north, but still small enough that you can get from one end to the other in 40 minutes by car. The southern part of the island is full of old bridges built during Spanish rule and beautiful waterfalls.
Be sure to visit the small village of Umatac, which is surrounded by hills and a beautiful white sandy beach. It is believed that in 1521 Fernando Magellan was the first one to land on the mainland, but Miguel Lopez de Legazpi came to the same place four years later and formally declared this area Spanish territory.
If you are eager to explore nature, visit Fouha Bay, where there is a rock that rises 150 meters into the air. The Chamorros believe that this place is the cradle of civilization, the final resting place of the goddess Fu'una who created the world together with her brother Puntan.
The island can be easily explored by car, scooter, bicycle, or on foot. You can always hire a guide who will take you by bike around the island, and for 100 US dollars, you can rent a small yacht and sail around the island, observe the depths, dive, or fish. Sashimi and a cold beer are included in the price.
View this post on Instagram
The collision of many cultures here has led to some fascinating and unique dishes. The population of Guam consists of 40% indigenous Chamorros, 25% Filipinos, and the rest are newcomers from the surrounding islands, Asians, and Caucasians. This diversity can be seen at every step, but also tasted on every plate.
More than 200 years under the Spanish flag, its own heritage, and current American control, have led to countless unique dishes, such as the Chorizo Breakfast Bowl. It is a delicious combination of spicy chorizo sausage, fried onions, peppers, rice, and eggs. A perfect local dish that you must try is red rice, which gets its color and unique smoky taste by cooking in water with red achiote tree seeds. For dessert, we recommend a banana fried with brown sugar, crispy on the outside and soft on the inside.
Guam competes with the natural beauty of Hawaii and the wealth of beaches in the Bahamas, but it offers much more than that - an authentic, delicious and culturally rich escape from the everyday life that you would never know is waiting for you. If you won the jackpot, here's an idea.
Post by: Rinna James