Harry Styles embarked on a tour in a fiery combination
Styles' version of minimalism for stage performance
Fashion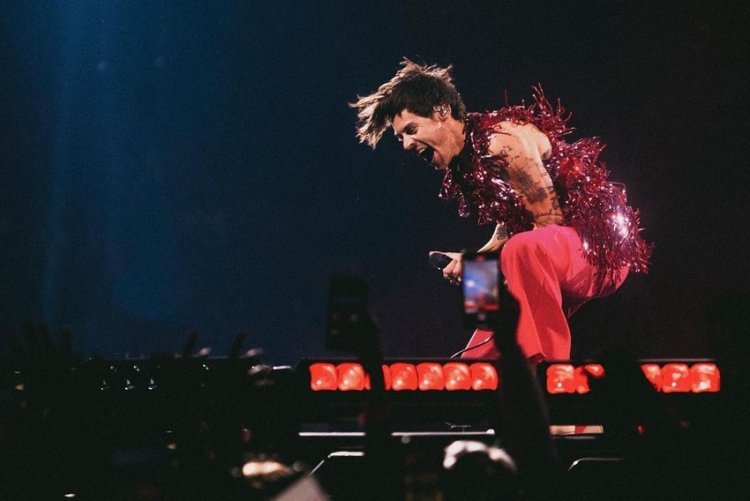 Photo Credits: Instagram anthonypham
Harry Styles began his long-awaited Love on Tour with a performance in Las Vegas, and his stage look and performance were in keeping with the city's dazzling aesthetics.
We had the opportunity to see Styles several times in high-waisted trousers, suits under which he wore blouses, undershirts, or in one of his last public appearances - nothing. The leather jacket, feather green boa, and naked torso at the Grammys proved to be a winning combination that experienced its variation on the new tour.
Harry's stylist, Harry Lambert, designed the fiery red look, with Gucci's signature, of course, which is surprisingly minimalist, but for maximum rockstar effect. Red baggy pants, nude-colored boots, and a sequined vest worn over a bare torso confirmed Harry's status as a style icon.
While we look forward to the dates and locations of the tour, we are also looking forward to seeing other combinations of our fashion celebrity crush.
By: Olivia J. - Gossip Whispers