He was a famous womanizer: Kate Moss attended fashion shows in the company of a beauty who shocked by marrying a man
Kate Moss and Jordan Barrett appeared at London Fashion Week and combined work and pleasure.
News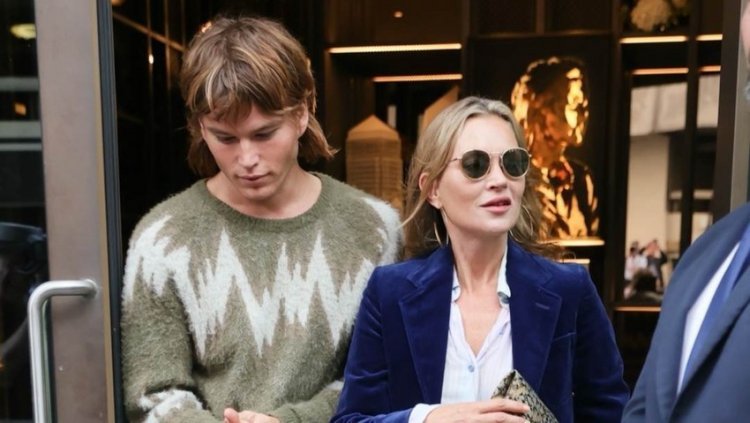 Photo Credits: Profimedia
London Fashion Week, one of the biggest fashion events in the world, was not missed by Kate Moss either.
The former supermodel is 47 years old today, but she is still very active in the fashion world. She continues to shoot, but her primary job is currently a fashion agency under which Jordan Barrett . The 24-year-old Australian was her plus one in London, and the duo has been inseparable for some time. Still, if you thought there was 'something more' between them, you were wrong.
It was only recently discovered that Jordan likes men when he married his colleague Fernando Casablancas out of the blue.
The intimate wedding ceremony in Ibiza was called a bohemian hippie wedding by the media and was attended by fifteen of Jordan's friends, including Kate and Georgia May Jagger, and American director Jeremy O. Harris.
"It was all very spontaneous, but their wedding planner managed to pull some ties to make it really special because his family from Australia couldn't come. Champagne and cocktails were drunk and the atmosphere was relaxed. Kate Moss carried the rings and really tried to brighten their day," an anonymous source told the Daily Mail Australia.
When the young model confirmed the engagement on social media, everyone still thought it was about some lucky girl.
Namely, blonde Jordan has long been known as a 'bad boy' who had a number of lovers, and at one time it was rumored that Bella Hadid and actress Michelle Rodriguez also fell for him. Paris Hilton, Lara Stone, Hailey Bieber, and Sofia Richie were also mentioned there, but it seems that all these ladies were just his friends.
View this post on Instagram
By: Sarah R.