Iron Maiden released the single 'The Writing on the Wall', the first new music in six years!
The long-awaited single came out accompanied by a video behind former Pixar geniuses Mark Andrews and Andrew Gordon.
News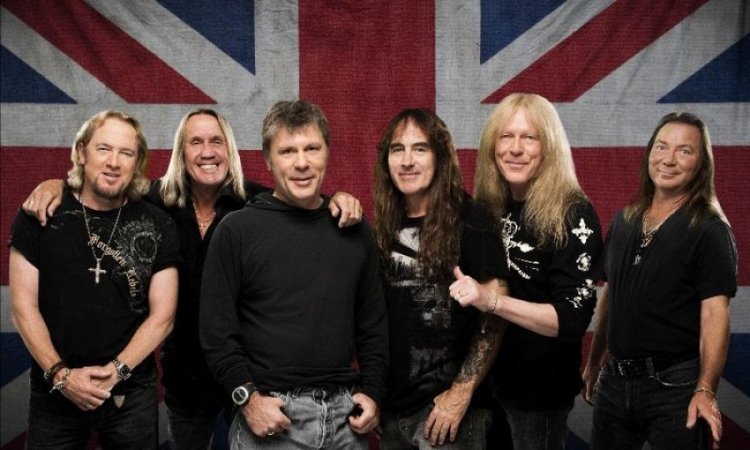 Photo Credits: Promo photos / Author: Promo
Iron Maiden is releasing the single 'The Writing on the Wall' after a six-year hiatus, which represents the first new material after the band's last studio album from 2015 'The Book of Souls'. The new song was written by frontman Bruce Dickinson and guitarist Adrian Smith, produced by Kevin Shirley, and bassist Steve Harris also contributed as an assistant producer of the song, the statement said.
Back in October last year, Bruce Dickinson said the Maidens had returned to the studio. Then he touched on how much the pandemic disrupted their musical plans and tours. Fortunately, those circumstances did not quench their will to create and record new music. The inspiration for the song is drawn from the biblical Old Testament book of Daniel about the feast of the Babylonian prince Belshazzar, during which a mysterious hand wrote on the wall. Of course, the song itself does not refer to this biblical story, but Dickinson used it for his narrative shown in the video for the song, which can be treated as an epic short film.
Bruce Dickinson devised the concept of the video, which he realized in collaboration with former Pixar animators and Iron Maiden fans Mark Andrewski and Andrew Gordon. The couple has over fifty years of experience in the animation industry, and has worked on famous animated films such as 'The Incredibles', 'Ratatouille', 'Monsters Inc' and 'Finding Nemo'. Nicos Livesey also contributed to the video, thanks to which Eddie appeared in spectacular 3D form.