Jessica Simpson's New Look Inspired By Son
Stars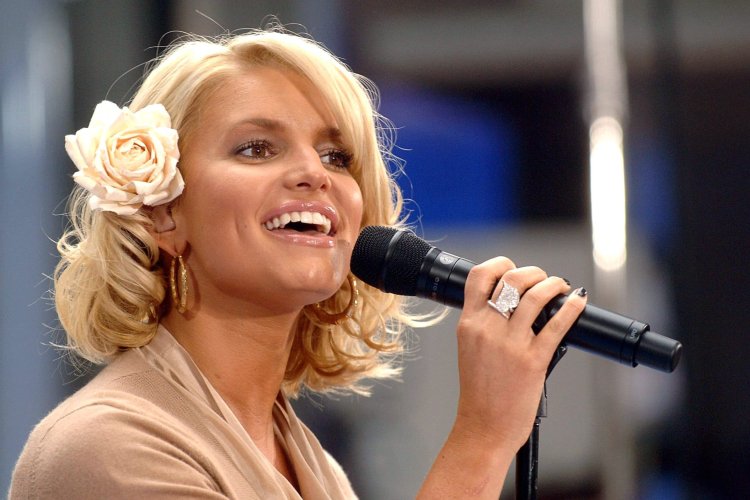 Photo Credits: shutterstock.com
Jessica Simpson's wardrobe selections, from flowing gowns to figure-hugging jeans, normally thrill her admirers, but on Monday she put on a new style, and many were not happy.
The mother-of-three posed in front of a mirror in an edgy ensemble that included a black sweater and a white T-shirt with holes, loose leather leggings, and knee-high matching boots.
The artist completed her look with a black hat with a bandana wrapped over it, large sunglasses, large gold hoops, and a stud-studded cross purse.
Jessica wore her makeup natural and beautiful hair in loose curls, with purple nails.
"I tried on my beloved bandana and my son's Boston hat... trend-worthy? Perhaps "She captioned the photo
Fans were quick to respond to her query, with many agreeing that the appearance was not "trend-worthy."
"NO!" said one.
"What is going on here?" inquired a third.
Others were more appreciative of her appearance. "You are exactly who you are. Everything you wear is 'trend-worthy,' "a follower commented
"Beautiful times a trillion," said another.
Jessica has had an eventful start to the year, having recently revealed her joy at being featured on the cover of Entrepreneur magazine.
She posted a photo of it on Instagram and urged her followers: "Allow them to underestimate you! Thank you, @entrepreneur @francesdodds [the magazine's deputy editor], for providing me a platform to share my Jessica Simpson Style narrative and for accepting me for who I am."
The 41-year-old then shared some wise words with her fans.
"There's still a way to get in." Allow for a slower passage of time so that you can learn and develop along the road. Then, by the time you arrive, you'll be prepared."
Jessica Simpson's career has been a roller coaster journey, with stomach-churning highs and lows and surprising twists and turns. She began professionally singing Christian music as a youngster and had a record deal in her early teens. She made the switch to pop music after a string of setbacks. Her fame never rose to the heights attained by Britney Spears, not until she and her husband Nick Lachey starred in their own reality television series, Newlyweds. Simpson's career then took off with the publication of her most popular album to date, In This Skin, the introduction of her own line of beauty goods, and the announcement of a comedy in the works.