Kanye West prepares new album
Kanye West prepares new album. Donda 2  is just around the corner.
News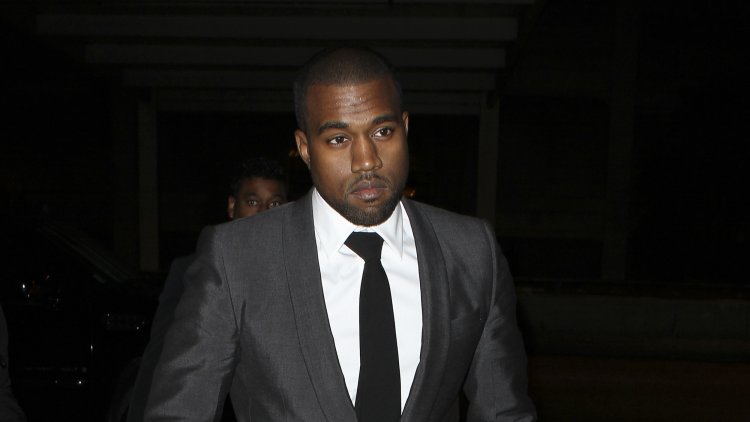 Photo Credits: Shutterstock
Steven Victori, director of operations of the record label Kanye West had only one thing to say about the new album and that is " Master-piece ". Donda 2 is just around the corner. Ye - West's new name since he was granted the legal change - would be located in the studio to give life to the continuation of an album. On this album, he wrote everything he achieved throughout 2021. This is a sequel in the discography and it is going to be the first of his career. From this sequel are really big expectations already.
The artist's Instagram profile appears empty. No posts, no videos, no tagged images, no featured stories, no profile picture, absolutely nothing. And now that Steven Víctor has confirmed such news, everything begins to spread among the followers of the interpreter.
In fact, this bombshell comes just a few days after photographs of Kanye and rapper Scarface appeared in a studio. There are many rumors that relate him to singers like Post Malone, but at the moment all are assumptions that could become true in the coming days.
Kim Kardashian, present at Donda's third listening party
Although they confirmed their divorce a few months ago, the truth is that Kim Kardashian has continued to publicly show her support for the father of her children.
Even so, many of the couple's followers believe that the second part can also have a happy ending. And this theory is, precisely, the one that Ye carries by the flag. Although he has not spoken publicly after his breakup, the truth is that the rapper has always wanted to make clear how much he loves his and ex-wife through actions or gestures that would show it. The last of them was during a charity concert and as intended, it did not go unnoticed by the audience.
The children they have in common will continue to bond them for life, so it is not strange to see how Kim is part of her ex-partner's projects.
Recall, so the rapper, who legally changed his name to Ye, decided to invest a few million dollars in a single-story property that is located right across the street from his old mansion. Rapper Kanye West does not hide that he wants to reconcile with his wife Kim Kardashian, and maybe this is a part of his new tactic.
This new property has five bedrooms and four bathrooms, and that it cost $ 4.5 million. The star reportedly paid $ 421,000 more than the asking price to make sure the residence was close to his loving family. According to records, this is the first time the modest old Hidden Hills home has been on the real estate market in 67 years.
A source close to the artist revealed that Ye (Kanye) bought the house to be close to his children and that it is not another desperate move to get back with Kim Kardashian. It should be noted that, on multiple occasions, he has expressed interest in "reuniting his family." "It is simple logistics for him to be close to his children and have access to them in the blink of an eye," said the source.