Kylie Jenner Gave Birth To Her Second Child
Lifestyle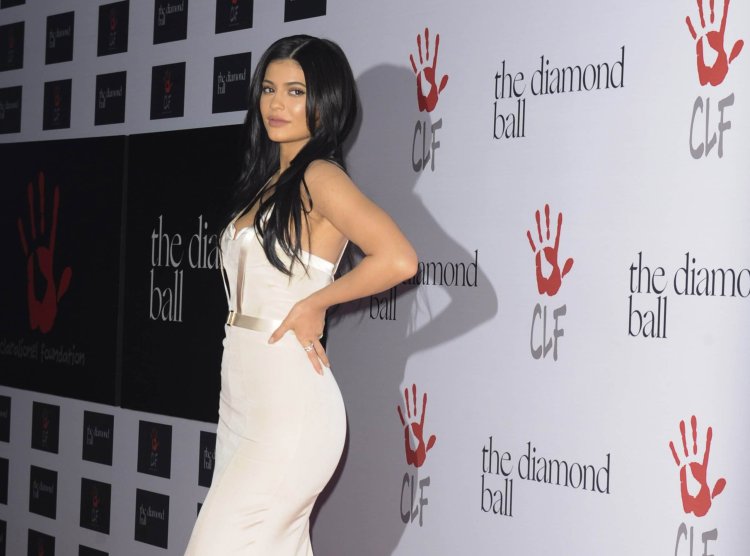 Photo Credits: shutterstock.com
Kylie Jenner and Travis Scott became parents for the second time, on Feb.2, as she announced on Instagram. Kylie shared a black-and-white photo of baby's hand. They confirmed that she had a boy. Jenner's family and friends posted comments on Instagram, Kris Jenner wrote "Angel Pie."
Scott, also posted a couple of heart emojis.
Baby arrived just a day after the four-year-old Stormy's birthday.
In early September Kylie confirmed her pregnancy. She posted a video on Instagram in which she holds a positive pregnancy test while Travis hugs her belly.
In January, Kylie gave us an inside look at her baby shower, which was filled with fun arts and crafts. She posted a photo on Instagram, wearing a long-sleeved white dress. Friends and family were welcomed by giant giraffe sculptures. There were hundreds of candles hanging in the foliage. Friends and family were transported to the romantic jungle space with dozens of mature trees which were decorated with roses.
Guests sat at round wooden tables featuring a candle centerpieces with single white roses. Wooden pieces with their names were also in the shape of giraffes.
Ahead of the new year, Jenner posted a black-and-white photo of herself on Instagram, with her hands on top of her belly. In the post caption she wrote about her highs and lows in the past year.
"As 2022 is approaching I've been reflecting on this last year and the blessings that it brought but also the many heartaches it held," she wrote. "I will never forget this year and all the significant changes it made to my life."
"I pray this new year is filled with a lot of love for all of you and i hope everyone stays safe and healthy during this time.