Lady Gaga-'ugly duckling' of Hollywood
They called her a freak, and today they are dying of envy! Lady Gaga had a difficult life story.
Stars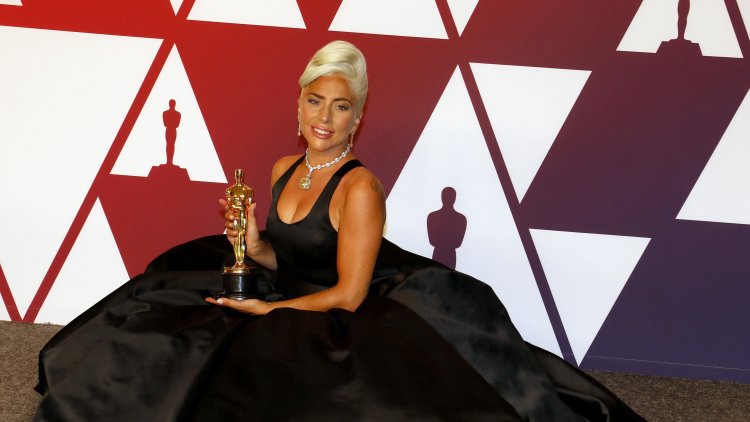 Photo Credits: Shutterstock
This year, Lady Gaga delighted everyone on all previous red carpets with a big turn in the beauty and fashion sense. The 36-year-old actress and singer embraced elegance with a small shift and left a part of her personality in every combination, but this is also a big change compared to the time when she wore dresses made of meat. In other words, the increasingly successful actress rejected bad taste and the public agrees that she has never looked better. The fact that the singer obviously had something done to her face also fell into the background, because she looks significantly different.
The only unusual thing is that this is a woman who once openly said that she would never change anything about herself and often boasted that she was told at the beginning that she had nothing to do in Hollywood if she didn't have surgery, especially her nose.' Many of my colleagues are supporters of plastic surgery, but I haven't had one. I think they promote insecurity and do a lot more damage than my temporary decorations,' Gaga previously said.
Let's remind you, many believe that the singer, whose real name is Stefani Joanne Angelina Germanotta, was robbed of the Oscars this year and that she definitely deserved a nomination for her performance in the film 'House of Gucci'. Instead, she got the chance to be a presenter at the 94th presentation of the prestigious award.
In the film, Gaga played the peculiar Patrizia Reggiani, better known as the Black Widow, who had her ex-husband Maurizio Gucci executed after the divorce. For Ridley Scott's film, many commented that she was the one who saved him. But even that was apparently not enough. But Gaga got another chance for an Oscar, as it has been officially confirmed that she will play the distinctive Harley Quinn in the new sequel to 'Joker'.
'I started playing the piano at the age of four. Many people told my parents that I was a child prodigy because I performed exceptionally the most difficult compositions of Bach, Beethoven and Chopin, but they did not believe it. They thought that there was something wrong with me and that I was strange because I was never interested in spending time outside with other children. I was quiet, and withdrawn, for a time they even took me to a child psychologist to see what was happening with me. After a year, they realized that it was better to leave me alone and mind my own business because I could do everything by myself,' Lady Gaga once said.
But the problems continued when she started high school, where she faced different types of psychological violence. At that time there was even a Facebook group called 'Stefani, you will never be a star'.
View this post on Instagram
'I don't like going back in time because I think it's a waste of time. I lived through horrible days as a teenager because overnight I faced the most terrible form of psychological abuse that kids in high school gave me. I was always different and didn't fit into the box. I only had a few friends and always loved music. I'm sure many young people went through a similar hell but kept quiet about it because they were ashamed. Because of my difference, I fell into a deep depression when I was only fifteen,' said the singer in an interview with Oprah, when she revealed that she was raped at the age of 19.
'They spat on me and said I smelled bad, that I was a freak, a mistake of nature with red and silver eyeshadow on my eyes. I locked myself in the house and played music for seven hours to get rid of all the negative energy and hatred I felt. It's ugly when you hate someone, and I hated the whole world. Today I regret it,' she once said.
And then, at the tender age of 19, she met producer Rob Fusari, and shortly after she signed a contract with the Def Jam production company. She recorded the song 'Boys, boys, boys', and her popularity began to grow at an incredible speed. The rest is history.
NEW:https://tvexposed.com/gaby-espino-is-finally-back-on-tv
Post By: Vanessa F.