Lenovo ThinkPad P16 with Alder Lake-HX CPU
Technology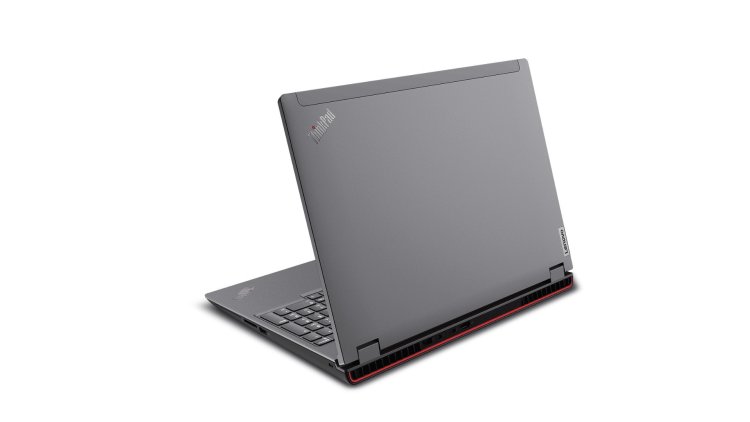 Photo Credits: Lenovo/Promo
If you need a mobile workstation, check out the new Lenovo ThinkPad P16. A high-end system has the most recent Intel processors, dedicated NVIDIA graphics, vast quantities of memory and storage, and the most recent connection features.
Intel released the new Alder Lake-HX CPUs last week, and we've already seen amazing gaming laptops based on them, such as the new ASUS or Lenovo. Now we have the first workstation that uses them, and it is, as expected, of the highest quality to gratify any professional.
This machine features a 16-inch screen with a variety of panels to select from, including an IPS with FHD resolution and a multi-touch OLED with native UHD + resolution for 3840 x 2400 pixels, both with a 16:10 aspect ratio.
Buyers receive a 170W or 230W power supply to power a big capacity battery with 94 WHr, depending on the variation selected.
As previously stated, the ThinkPad P16 uses Alder Lake HX CPUs up to the most powerful Core i9 variants with 16 cores and 24 processing threads, plus NVIDIA RTX A5500 professional graphics.
It has a massive memory and storage capacity, with up to 128 Gbytes of DDR5 RAM @ 4800 MHz and PCIe Gen4 solid-state drives of up to 8 Tbytes.
Lenovo has devised a totally new cooling technology with multiple fans, heat pipes, dual vapor chambers, and more air intake for the keyboard region to keep temperatures under control. The chassis is made of aluminum and weighs 2.95 kg.
They provide a variety of connectivity options, such as Thunderbolt 4.0 or Wi-Fi 6E connectors, to round out a truly remarkable combination. There's also an HDMI 2.1 video output, USB 3.2 type C and type A ports, a headphone jack, a webcam with a privacy shutter, and optional 4G LTE broadband compatibility.
The Lenovo ThinkPad P16 will be available later this month for $1,979 USD. A powerful system for individuals looking for a cutting-edge mobile workstation.