Lewis Hamilton sold the famous luxury car
Seven years after acquiring it, the famous Formula 1 driver decided to sell his Pagani Zonda 760 LH to a BUYER IN THE UK.
News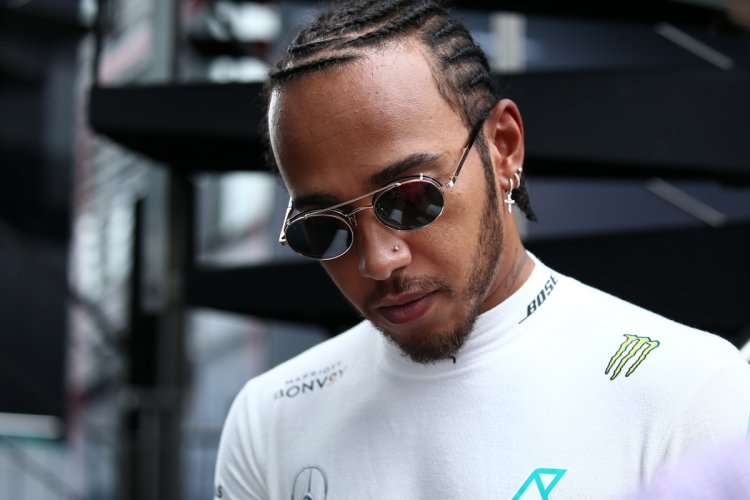 Photo Credits: sbonsi/shutterstcok
Seven years after acquiring it, the famous Formula 1 driver decided to sell his Pagani Zonda 760 LH to a BUYER IN THE UK.
It is known that Lewis Hamilton is passionate about cars, not only because of his brilliant performance as a Formula 1 driver, but also because he owns an exclusive collection of cars with several jewels. Within that long list of luxury parts, there is a luxury car specially designed by an Argentine that now the 37-year-old British driver has decided to sell.
This is the Pagani Zonda 760 LH, a machine with Mercedes-AMG V12 engine, 760 horsepower and manual gearbox that was made by Horacio Pagani, a designer and builder from Santa Fe, province of Argentina, who is based in Modena (Italy) and founded the firm that bears his surname: Pagani Automobili.
This luxury car was acquired by Hamilton in 2014 in exchange for USD 2 million and has since become one of the most special units inside his garage. Although according to specialized sites, the Mercedes was sold to a buyer from the United Kingdom with less than 1,000 kilometers traveled.
It was always one of the favorite cars of a Lewis Hamilton who used to exhibit it on the streets of the Principality of Monaco. It was very easy to identify it by its purple color, in addition to the fact that it is an exclusive version of only five copies of the 760 series, four of them are coupe and one convertible. Hamilton's bears the initials "LH" in the model nomenclature.
The English driver roared the V12 engine of the Pagani Zonda and everyone came to record the moment with their mobile phones. It is a very powerful machine, capable of going from 0 to 100 km / h in 2.6 seconds and reaching a maximum speed of 350 km / h.
Although it is also true that Hamilton,accustomed to driving the F1 car and other high-end cars, had commented that he sometimes found it difficult to drive this car. "The Zonda is the car with the best sound I have, but in terms of maneuverability it's the worst. I'm used to making quick changes, so I can be more critical than other clients. If I could ever design my own car, I would do it with a manual gear shift," he revealed a few years ago in dialogue with the Sunday Times.
In fact, Lewis Hamilton was in a traffic accident with the Zonda on the streets of Monaco in November 2015 that delayed his arrival at the Brazilian Formula 1 Grand Prix, which was happening that weekend. However, the athlete justified at that time that he crashed because of physical fatigue after accumulating several days of travel.
Now this piece of the select production that was made from 1999 to 2017 and that Horacio Pagani baptized in honor of the Cuyano wind will be in the hands of another collector, who probably paid just under the USD 2 million that Hamilton had disbursed for the added value of having been part of the garage of one of the greatest champions in the history of Formula 1.