Carmen Electra and Dennis Rodman's love affair!
Carmen Electra and Dennis Rodman were an unimaginable couple in the world of celebrities, and their turbulent relationship continues to intrigue the public.
News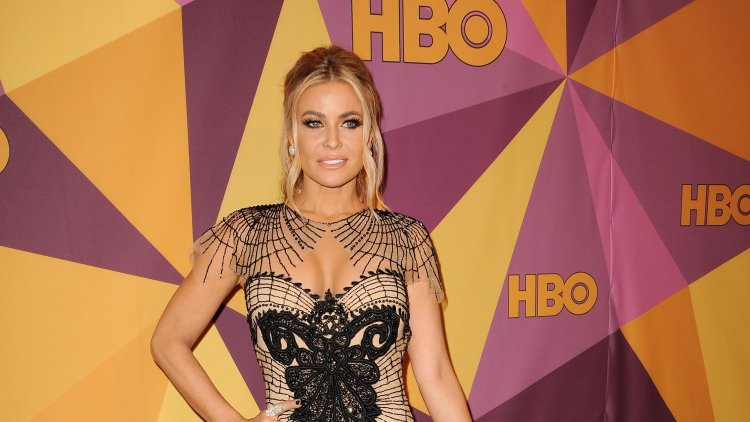 Photo Credits: Shutterstock
American actress, singer and model Carmen Electra, the real name Tara Leigh Patrick, is celebrating her 50th birthday today. She gained worldwide fame as Lani McKenzie in the popular series Baywatch, and although she only appeared in one season, that was enough to be remembered. Posing for Playboy also 'pushed' her career, and she also played roles in the films 'Dark Film', 'Spartans Are Coming' and 'Shooting Film'.
When it comes to her love life, a lot of media attention has been focused on her turbulent relationship with basketball player Dennis Rodman, who is known not only for his amazing sports career but also for his distinctive and controversial life. Special attention fell on him again after the successful documentary 'The Last Dance' which follows the success of one of the most successful NBA teams - the Chicago Bulls and famous trio, Michael Jordan, Scottie Pippen and Dennis Rodman.
In one part, the beautiful Carmen also appears, referring to Dennis' famous 48-hour 'escape' to Las Vegas during the playoffs. Coach Philip Jackson allowed him a vacation in the 'city of sin' because he knew he needed something like that to be his own and the best.
At the time, Carmen was having fun with him there. Jordan told in the documentary that when he personally went to pick up Rodman at his home in Chicago after returning from Vegas, he had found Carmen in his living room.
'I remember being in the living room at Dennis' house in Chicago. He was very modest. He put a mattress in front of the couch in the living room and slept there. I slept there too. We were both naked when someone knocked on the door. Dennis jumped, I don't know if he opened the door or not, I don't remember that part because I was hiding. He turned to me and said, 'It's Michael Jordan. I have to go to training, ' said Carmen. She also once described what Dennis 'form of surprise and romantic date looked like.
'One day, when the Bulls had a day off from training, Dennis prepared a surprise for me. He put a blindfold on me and we sat on his bike. When he finally took off the blindfold, we were standing in the center of their field. It was crazy, like two little kids in a candy store. We ate ice cream from the fridge and had sex everywhere, in the physical therapy room, in the gym. Obviously, on the field as well ', she admitted. Their relationship was at one point the most popular in the celebrity world, though many didn't understand what she saw in it. Namely, in 1998, when she met him, her mother died of brain cancer. Carmen was 26 at the time. 'My life has changed completely, but not in a good way,' she once said.
They were married in November 1998 in a chapel in Las Vegas but divorced a year later in April. 'I remember asking myself right after the wedding,' Oh God, what did we just do? ' ' recalled Carmen who, after one sentence from Oprah Winfrey, realized she was completely wrong about everything. 'I looked at Oprah and at one point she said,' To heal, you have to feel. ' And I just realized that I didn't feel like I lost my mother because I turned my life into chaos and blocked it, 'she concluded.