Elton John made a remake of his old hit and recorded a duet with Dua Lipa
British musician Elton John has reworked his old 1989 hit "Sacrifice" and recorded a new version of the song with Dua Lipa, called "Cold Heart."
News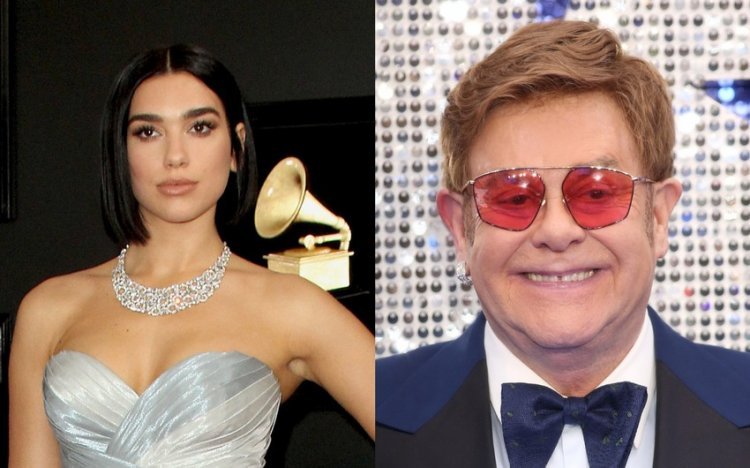 Photo Credits: Getty Images
This is also Elton's first single in the last twenty years.
In addition to the music from the mentioned song, Dua Lipa sings the lyrics from his song "Rocket Man".
Their joint single is currently competing for first place on the British top list of the biggest hits this week. The song is in second place, and the only thing that stands in its way to becoming number one is Ed Sheeran and his single "Bad Habits".
Elton John is thrilled that "Cold Heart," his collaboration with U.K. pop star Dua Lipa and the electronic dance duo PNAU, is doing so well on the charts, but he says landing the "Levitating" singer for the record wasn't a forgone conclusion, even though they'd collaborated in the past.
"The Dua record happened because PNAU gave me the track, which I loved, but I didn't want to sing the 'Rocket Man' [part] there, because I'd sung it so many times, I thought it would be great if someone else sang that," he noted. "And I've gotten to know Dua because she did our Oscar party this year and we became friends. She was in L.A. in May, and [my husband David and I] took her to dinner…and David said to her, 'Listen, think about it. I'll send you the track. You got to play it loud by the pool," he continued.
"She phoned us up [and said,] 'I'm in.' And that was the icing on the cake. She is probably…one of the most successful artists in the world at the moment…And it just was a stroke of luck," the singer concluded.
Listen to Elton and Lipa's new-old song below.
By: Sarah R.