Love is blind! Top 5 toxic love stories!
Singers Mariah Carey, Tina Turner, Jennifer Lopez, Britney Spears and actress Anne Hathaway have given their hearts to the abusers.
News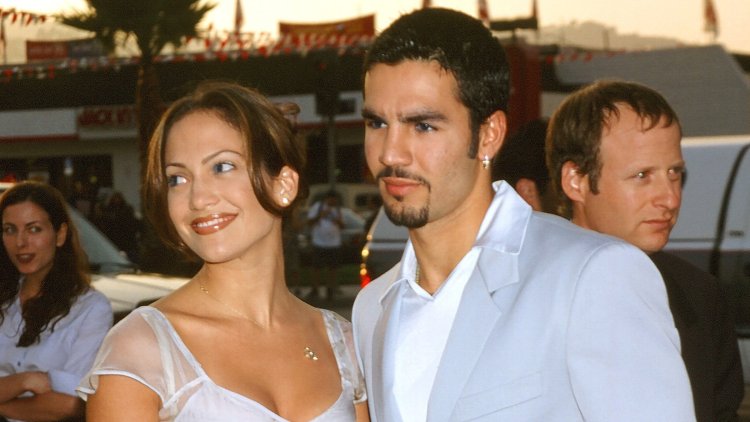 Photo Credits: Shutterstock
Psychologists claim that infatuation can be defined as a kind of infatuation in which the behavior and actions of your partner - the object of your desire, we observe only through pink glasses, which is why we are willing to forgive him and what others would not. It is popularly and succinctly said that love is blind and inspired by the example of Kim Kardashian and Kanye West, the latest couple to confirm this rule. Here are the top five stories in which famous women bond with their abusers.
POP ICON AND PRISON SUPERVISOR: MARIAH CAREY AND TOMMY MOTTOLA
Celebrated American singer Mariah Carey boasts one of the most beautiful voices in music history. Her range reaches an incredible five octaves, numerous successes, and awards, but not happiness in her love life. Definitely, the worst choice of the American pop icon was the first husband of Tommy Mottola, today a 72-year-old music producer, whom she met at the Christmas party of Columbia Records in 1988. She brought him her demos, which Mottola listened to in his limousine on returning home, and immediately ordered the driver to take him back to the party. But Mariah had already left and Mottola spent the next two weeks looking for her. At the promotion of her debut album, Mariah Carey Columbia spent a famous million dollars, and that investment paid off.
Simultaneously with the business, their love affair developed, and Carey and Mottola were married in 1993 in New York. The singer described their married life on the estate in Bedford as a prison, and in later interviews, she called the luxury estate Sing Sing, one of the most famous American prisons. Namely, Mottola was a petty control freak, who insisted on having absolute control over his wife's professional and private life, which became unbearable for her over time. However, it took her years to figure out who she married. They divorced on May 30, 1997.
BEAUTY AND FRAUDSTER: ANNE HATHAWAY AND RAFFAELLO FOLLIERI
American actress and Oscar winner Anne Hathaway chose roles on the big screen much better than love partners. Her four-year relationship with real estate entrepreneur Raffaello Follieri, who embezzled $ 50 million from investors in the so-called Vati-Con scandal in 2008, including former US President Bill Clinton and billionaire Ronald Burkle, is particularly memorable in Hollywood history. He introduced himself to them as a representative of the Vatican, and his relationship with the famous actress served as a great screen for his own lies. In an FBI search of the apartment, criminal investigators also confiscated the actress' private belongings, but Hathaway was eventually cleared of any suspicion of involvement in the scam. And her ex-boyfriend was sentenced to four and a half years in prison.
NEIGHBORHOOD GIRL AND GOLD HUNTER: JENNIFER LOPEZ AND OJANI NOA
Cuban-born waiter Ojani Noa is the first husband of American Latino singer, actress, and producer Jennifer Lopez. Jenny from the Block, one of the most famous American girls from the neighborhood on which she built her image at the beginning of her career, met Ojanija in the late 1990s, after breaking off a ten-year relationship with David Cruz, her youthful love. They spent eleven months in marriage from February 1997 to January 1998, and Noah showed his true face already on his honeymoon after which he wanted to bid with their private recordings. The gold hunter was prevented from doing so by her legal team, just as she was writing a book about their relationship and marriage. However, the threats were not enough, but on that occasion, he was paid a sum of money unknown to the public.
POP PRINCESS AND SPIRIT: BRITNEY SPEARS AND JASON ALEXANDER
The life of American pop princess Britney Spears is a chronology of private misfortunes, catastrophic choices, and general disorientation in a world of money and fame. And among them are many bad love choices, including her first marriage to Jason Alexander, a boyfriend from a Louisiana neighborhood, the city where she grew up. They reunited in 2004 at the height of her fame, following the collapse of Britney's three-year relationship with Justin Timberlake. Jason Alexander showed his true face a few hours after the wedding in Las Vegas, so their marriage entered the annals as one of the shortest. It lasted only 55 hours. Jason Alexander failed to suppress his manic-obsessive character even later, so he was convicted of stalking earlier this year. At the Tennessee trial before a jury, he pleaded guilty.
CRAZY OF LOVE TO THE ABUSE: TINA TURNER AND IKE TURNER
They met in 1957, at the performance of Ike's band Kings of Rhythm at the Manhattan Club in St. Louis. Louis, after which she approached him and asked him to invite her to a rehearsal - which never happened. But she was lucky, because the drummer of the band Eugene Washington, with whom her older sister Alline was dating, lent her a microphone during the second performance to sing the ballad "You Know I Love You" by BB King. Ike was thrilled and so she became the backing singer in the band. She soon walked with saxophonist Raymond Hill, with whom she became pregnant. But they did not celebrate the birth of their son Craig together in August 1958 because Raymond broke his wrist during a wrestling match and returned to his hometown of Clarksdale.
She and Ike Turner had a son, Ronnie, in October 1960, and they were married two years later in Tijuana in Mexico. They lived in a house on the slopes of Windsor Hills in Los Angeles with four children: son Ronnie, Tina's son Craig and his sons Ike Jr. and Michael from a previous marriage. "I learned a lot from Ikea and I loved him very much, but he became unbearable with him: he was absolutely unpredictable, extremely promiscuous and violent, especially since he became addicted to cocaine," said Tina Turner. After an argument and a fight in a car in Dallas on July 1, 1976, she left Ikea forever. She rushed out of the hotel room with only her ID, credit card, and 36 cents in her wallet.