Marvel CEO: "People will never get bored of superhero movies!"
Marvel CEO Kevin Feige is extremely optimistic about the future of superheroes on the big screen.
News
Movies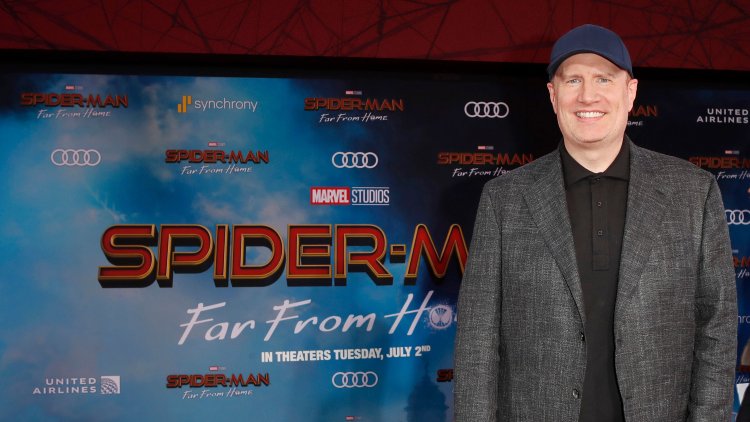 Photo Credits: Shutterstock
Marvel CEO Kevin Feige is extremely optimistic about the future of superheroes on the big screen. There's no denying that audiences have enjoyed movie adaptations of popular comic books in the past, with comic book heroes occupying 11 of the 30 highest-grossing movies of all time, and Marvel's president thinks their popularity will last for a very long time. He spoke with Jason E. Squire on The Movie Business podcast about how comic book hero movies have become extremely profitable over the past few years.
"I've been at Marvel Studios for over 22 years, and most of us at Marvel Studios have been together for a decade or more. Since probably the second year at Marvel, people have been asking, 'Well, how long is this going to last? Is this fad of comic book movies going to come to the end?'" Feige said and revealed whether he thinks there will come a point in the future when the audience will lose interest in them."I didn't really understand the question," he added.
Research shows that the number of fans of superhero movies is on the decline!
"You'd never ask that because there's an inherent understanding among most people that a book can be anything. A novel can have any kind of story. So it all depends on what story you're translating. Readers who don't read comics don't understand that it's the same thing with them", explained the president of Marvel, who believes that the world of comics is rich in characters and stories and that the end of adaptations is not even in sight.
"I've found that if we tell the story right, and adapt it, 22-plus years later, we can make any kind of movie that shares two things: the Marvel Studios logo above the title, and the seed of an idea from our history of publishing," he said.
However, a study published last year showed that viewers are getting bored with superhero stories. A survey by Morning Consult revealed that 59 percent of all respondents enjoy superhero movies, but that number fell from 64 percent in November 2021.
People who responded to the study said they were "getting a little tired of so many of them," which is to be expected given how many productions have been greenlit in the past few years. The number of Marvel fans who like superhero movies also fell from 87 percent to 82 percent.
NEW:https://tvexposed.com/everything-everywhere-all-at-once-received-as-many-as-11-nominations-for-this-years-oscars
Post By: Vanessa F.