Meryl Streep joins the cast of the popular series
Selena Gomez released a video that delighted fans...
News
TV Shows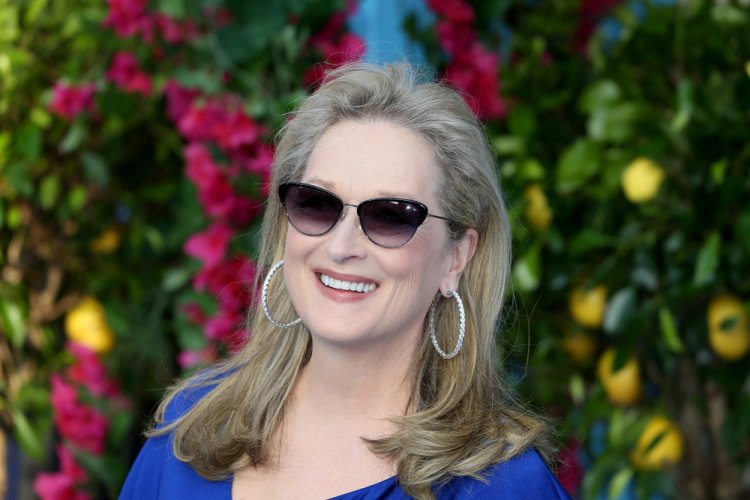 Photo Credits: Shutterstock
The young actress announced the third installment of the series "Only murders in the building".
Everyone can see that the seventh art has given way to tv series in recent years. New digital platforms are also emerging to meet the needs of an increasingly demanding audience.
We now prefer to watch what we want, when we want, and promo creators understand what is required and do not regret the money they will put into these materials.
The stakes are significant, but considering that the global audience is increasingly accessible via increasingly popular streaming platforms, they pay off many times over.
Big players have understood that there is no need to cut corners on series because there is no shortage of high-quality content. And quite various, ranging from sitcoms to women's stories to severe criminal dramas.
This format becomes a highly rewarding area for Hollywood legends who return to the small screen in style with spectacular TV series.
Meryl Streep, a three-time Oscar winner, will join the cast of the third season of the darkly funny detective series "Only Murders in the Building," actress Selena Gomez said.
The young actress announces the continuation of the series in a video shared on her Instagram profile, in the company of colleagues from the past two seasons Steve Martin, and Martin Short.
Then, it pans to show other cast members, like Paul Rudd, before returning to the original trio.
"Hi, people! We are filming", says Gomez. "What are we filming? Season 3. The team is together. Is there anything better?"
Rudd interjects, "Well, I think there's something." On cue, Streep appears in the background.
As the ensemble gathers to announce the series, Streep enters behind Martin and asks if he wants a pillow, while Short informs her that he has been waiting for the tea he ordered half an hour ago.
View this post on Instagram
Martin, Short, and Gomez play tenants who decide to play detective after a real murder occurs in their building in the first season of the show.
In the second season of last year, all three of them are accused of a fresh crime in the neighborhood.
Unfortunately, Hulu has not disclosed any information on the renowned actress's engagement. However, her comments in the video may be pointing us in the correct direction.
Maybe Streep will play a podcast superfan who volunteers to serve as an intern for them. Or perhaps she'll play a groundskeeper who moves into the building?
For the time being, we can only speculate...
Post by Bryan C.