Microsoft Retires Internet Explorer!
Internet Explorer will continue to "live" through the Microsoft Edge Internet browser.
Technology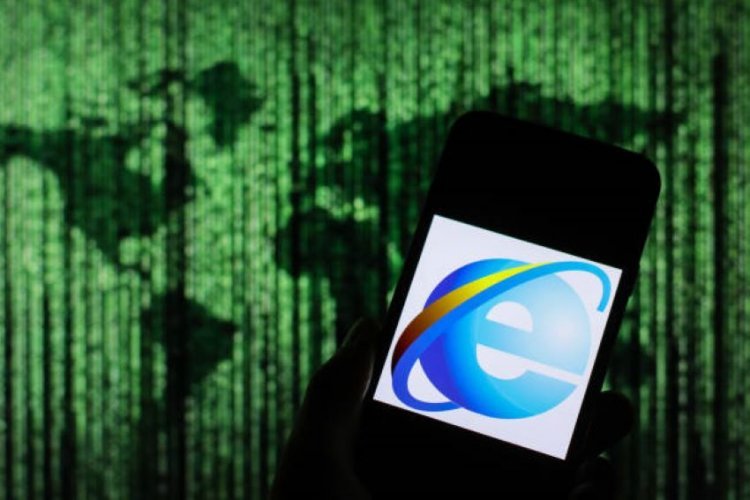 Photo Credits: SOPA Images | GETTY IMAGES
Microsoft has finally made the decision to "retire" Internet Explorer next year.
The famous internet browser will stop operating from June 15, 2022, and it will be succeeded by Microsoft Edge.
"We are informing the public that the future of Internet Explorer is on the Windows 10 operating system's Microsoft Edge browser. The desktop application IE 11 will be retired and will remain without support from June 15, 2022, for certain versions of Windows 10 OS".
Internet Explorer will continue to exist through Microsoft Edge, a mode called IE mode, which will allow users to access websites and applications that require the use of IE. This news shouldn't surprise you since Microsoft announced last year that Microsoft 365 services will stop working on Internet Explorer 11 Internet browser from August 17 this year.
Internet Explorer debuted more than 25 years ago (August 16, 1995) on the Windows 95 operating system, and in addition to computers, you could also use this browser on Windows smartphones, Xbox consoles, as well as on the Zune HD media player.
Interestingly, more than two decades ago, Microsoft was sued by the US government for its anti-competitive practice of implementing Internet Explorer into the Windows operating system. Namely, a federal judge accused them of monopoly on the Internet browser market, due to which the once popular Netscape Navigator Internet browser (1995-1998) lost its popularity. Microsoft reached a settlement with the Ministry of Justice in 2001 because of these allegations, not admitting that they did anything wrong, FoxBusiness reports.
Now Internet Explorer has less than two percent market share, and in recent years it has often been the target of jokes as it is too slow compared to other browsers.
Microsoft has promised support for IE mode on Edge at least until 2029.
By: Nitza - Gossip Whispers