Must watch: Movie "The Equalizer 3"
The film in the trilogy was directed by Antoine Fuqua and stars Denzel Washington as the avenging ex-Marine.
News
Movies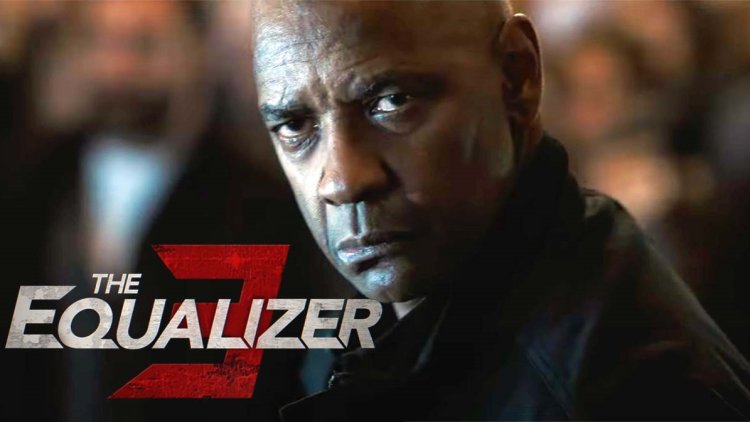 Photo Credits: Promo
"The Equalizer 3" is the final part of the film franchise in which Denzel Washington goes on a revenge spree for the last time. The third film in the franchise "The Equalizer 3", also the last one that should complete the trilogy, introduces us to the story with the arrival of a car containing an elderly man and a boy, to a property in Italy, a vineyard and a house which is full of corpses. We soon learn that the corpses are the "handiwork" of Robert McCall (Denzel Washington), and the gray-haired man is a member of the famous Cammore (mafia). It will all be over in the blink of an eye, after taking out a few more villains. McCalla will be shot in the back by a boy and he will end up in his car somewhere on the road in a coastal town in southern Italy. Carabinieri Gio (Eugenio Mastrandrea) will find him and take him to the local doctor Enzo (Remo Girone), who will "patch him up" and with whom he will recover in the following days.
The inhabitants of the small town of Altamonte, like most of Italy, are under the tutelage of the mafia, but the sympathetic and broad-minded hosts will warm to McCall's heart, and he will set out on a revenge campaign in order to protect them from Cammora.
The transition between the introduction in which we see Denzel as McCall, who left behind a pile of corpses, and his recovery in Altamonte, is a skillfully orchestrated part of the film, and somehow we forget to ask why there are so many dead at the very beginning. In fact, we expect a sudden description that will indicate something like: "A month ago" or similar. But there is no such thing. Only at the end of the film, we will understand why and from where are all those massive corpses from the beginning.
"The Equalizer" franchise was started back in 2014 with the first film in the series, and as a reboot of the TV series of the same name from the mid-eighties of the last century. Director Antoine Fuqua previously worked with Denzel on the film "Training Day" (2001), for which the actor was awarded an Oscar, and as a director/actor pair, they collaborated again on the remake of "The Magnificent Seven" (2016) and on the trilogy "The Equalizer" (2014, 2018, 2023).
NEW: https://tvexposed.com/did-you-watch-loki-marvels-best-tv-spin-off
Post By: Vanessa F.