Nick Cave's tragic life story
Nick buried his two sons at the age of 7, and he will never forgive himself for one thing.
Stars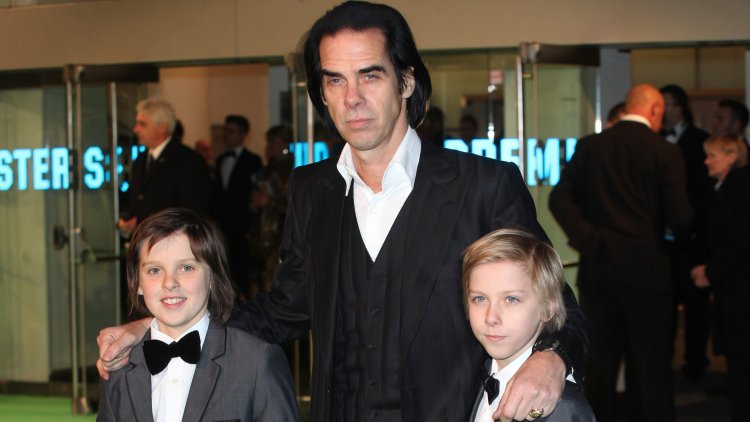 Photo Credits: Shutterstock
Nick is a music star, a dark man and a gothic hero who turned from a troubled singer who broke his head at concerts and a drug addict to a calm artist and poet who signs some of the most beautiful ballads.
'Despite what people think, I don't enjoy being gloomy all the time. In fact, I'm looking for some light and I'm always very happy when I succeed, 'said the Australian, who is going through one of the most difficult periods in his life. He lost his second child in early May, his 31-year-old son Jethro.
'In great grief, I can confirm that my son has passed away. We are grateful that you respect our family privacy, ' said a heartbroken father who had a turbulent relationship with his son. Although Cave was married in 1991, he had an affair with model Beau Lazenby and they had a son Jethro. Ten days later a son Luke was born in marriage to his first wife, journalist Viviane Carneiro. The first son grew up in Australia and met him only when the toddler started primary school.
' I will forever regret not having contact with Jethro in his early years, but now I have a great relationship with him. It was hard, but in the end, it ended great ', the musician described.
View this post on Instagram
Everything he is going through today, unfortunately, he has already gone through in 2015 after his 15-year-old son Arthur fell off a cliff not far from Brighton. The injuries were too severe and he did not survive, and the investigation revealed that it was an accident after consuming LSD.
Along with the Australian was then his second wife, model, designer and muse Susie Bick, and their second son Earl, Arthur's twin. The documentary 'One More Time with Feeling', the albums 'Skeleton Tree' and 'Ghosteen' showed about this painful period and how his son's death affected him, and he also wrote about it in his newsletter 'The Red Hand Files'.
'Well-meaning and concerned friends would tell me about grief and use words that didn't make sense to me. They would say my son lives in my heart, but I honestly didn't understand those words because when I searched my heart, I found only chaos and despair. One morning I sat alone in a quiet place and called his name. I closed my eyes and imagined lifting him from my heart - that tormented place where I was told he lived. I said: You are my son and you are by my side. Those few words worked strongly and this simple act of imagining was the first step in the process of returning to the world, ' he described in a newsletter in late 2020.
The saddest moments inspired him for some of the most beautiful songs that the 64-year-old, who began his musical career in the influential Australian post-punk band The Birthday Party, performs at every concert. During the worst stages, he could be seen writing verses in the London Underground with his own blood with a needle he had pulled from a vein a few moments earlier. His addiction also decided his short but fruitful relationship with singer-songwriter PJ Harvey.
'I was sitting on the floor of my apartment in Notting Hill, the sun was shining through the window (probably), I felt good, my girlfriend was a talented and beautiful singer and then the phone rang. It was Polly. She told me it was over. I was so surprised that my needle almost fell off. Drugs were a problem, but also some other things like my problem with understanding the concept of monogamy, ' said Cave years later.
Over the years, he managed to get rid of the addiction with the help of his wife Susie, to whom many songs are dedicated.
Post By: Vanessa F.