One of the most beautiful beaches in Italy- Cala Coticcio
Only 60 people are allowed to visit one of the most beautiful beaches in Italy per day.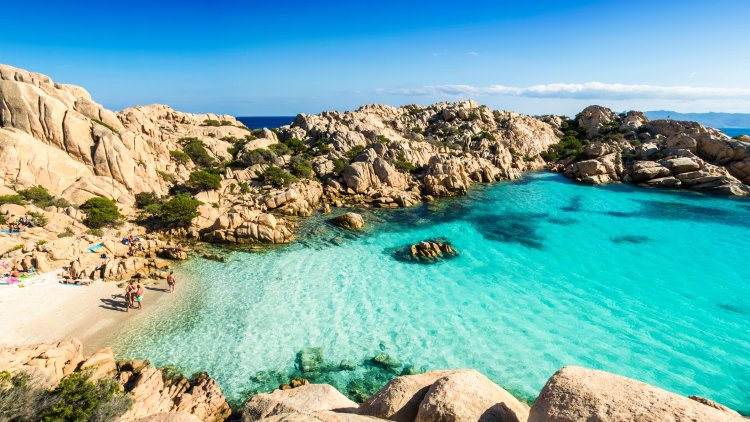 Photo Credits: Shutterstock
The second-largest Mediterranean island, Sardinia has perfect white sandy beaches and turquoise waters along its entire coastline and is ideal for a luxury holiday. Since the sixties, Sardinia has been a very exciting and luxurious holiday destination for many musicians, designers and political leaders.
Cala Coticcio is one of the most beautiful beaches in Italy. She is located on the beautiful island of Sardinia, and recently, by a decision of the authorities, an entrance to this island was limited. This is not the only case. In this story are also another tourist destination, with a limited number of visitors.
From this summer, visitors to the popular Cala Coticcio beach, but also Cala Brigantine on the La Madelena archipelago on the north coast of Sardinia - will have to pay €3 per person per day just to enter the beaches.
Since the archipelago is part of a national park, tourists already had to pay about 25 euros for a day trip to see them by boat and a beach conservation price will be added to the tour.
Sardinian authorities have also imposed a limit of 60 tourists a day in two coves, in an attempt to protect the island's pristine white beaches and clear the shoals of damage and litter caused by over-tourism. Anyone caught visiting the beaches without an official pre-booked tour and visitor spot will be prosecuted.
There is already a €1 fee to visit Cala Mariolo on Sardinia's east coast, which can only be visited by up to 550 people a day. Visitor numbers at other beaches along the island's east coast are also limited - albeit less dramatically. Only 1,600 people can visit Cala Sisine per day, while the number of Santa Maria Navarrese tourists is limited to 1,300 per day. These are some new rules that tourists need to respect. Everything is because of nature conservation.
Post By: Vanessa F.