Pancake lasagna with a fantastic béchamel sauce
It will become your new favorite dish
Recipes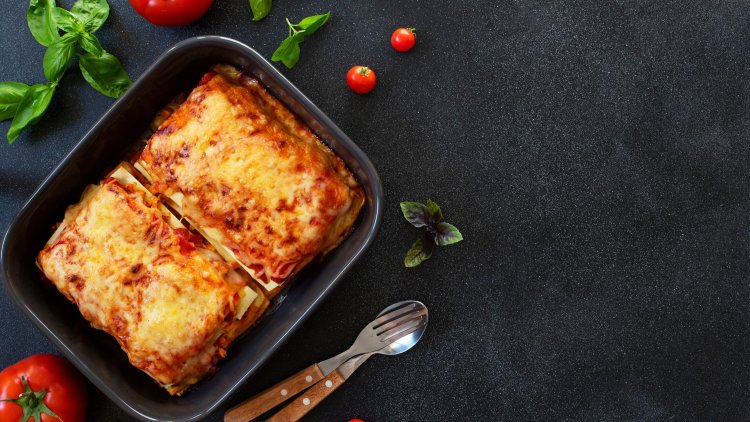 Photo Credits: shutterstock
For lunch or dinner, we usually prepare already well-known dishes, but sometimes it's not out of place to try something new and equally delicious. Fake lasagna made of pancakes and with a fantastic béchamel sauce will win the hearts of both your family members and your guests. They are good for both lunch and dinner and you can serve them with a seasonal salad. They taste fantastic and melt in your mouth, and you can always prepare them when you need a quick meal. The good thing is that you can also make them from the pancakes you have left over from the previous day. It will serve perfectly for this delicious dish.
Ingredients:
For pancakes:
- 8 eggs
- 450 ml of milk
- 80 g of melted butter
- 300 g of flour
- 1 teaspoon of salt
- 15 g of sugar
- 150 g of ham
- 150 g of hard cheese
For the bechamel sauce:
- 30 g of butter
- 30 g of flour
- 300 ml of milk
- 50 g of cheese
View this post on Instagram
Preparation:
Beat the eggs, then add sugar, salt, and flour. Combine everything, then pour milk and melted butter. Fry the pancakes, then arrange them in an ovenproof bowl, so that part of the pancakes is sticking out. Then arrange the ham, and then the cheese over the ham. Melt the butter, add the milk, flour, nutmeg, and salt, then cook and stir until thickened. Pour the béchamel over the cheese, then put the pancake, then again the ham, cheese, and béchamel, and so on until you use up all the material. It is important that the last row is a pancake. Fold everything over with the protruding parts of the crepes, then spread the remaining béchamel. After that, sprinkle with grated cheese and bake in the oven at 400 degrees for about 15 minutes.
Post by: Rinna James