Princess Charlene sends love to husband Prince Albert
The famous Princess Charlene has exquisite taste in fashion, and the dress she wore recently was mesmerizing.
News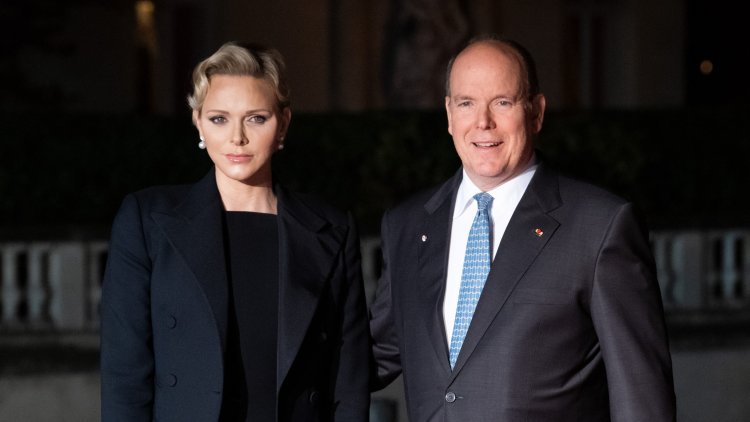 Photo Credits: shutterstock
Princess of Monaco, Charlene, and her husband Prince Albert II celebrated their 11th wedding anniversary yesterday. On that occasion, the couple published a joint photo on their official Instagram profile where they are holding hands, and what caught everyone's attention was the beautiful Louis Vuitton dress the princess was wearing.
Namely, she wore a long green dress that had pleated parts and frills on the hips. These details accentuated her slim figure and made the dress look modern yet retro. In addition, the dress was cut below the bust, and the top highlighted her voluptuous bust and slender long neck. Around it, the princess had only a small discreet necklace and crystal earrings that gave the whole combination a touch of elegance and charm.
The photo was accompanied by an inscription: "Happy anniversary." And while some followers congratulated the couple for the years spent together, others commented with disbelief that the two were holding hands, considering that the media had written many times that they are not actually together and that they only formally appear at events. "Wow, are they touching? That marriage is really a real nightmare" - read one of the comments.
View this post on Instagram
By the way, Princess Charlene recently returned home. After spending 10 months in 2021 in the Republic of South Africa on treatment, and then several months in a European clinic, she has recently returned to the Rector's Palace and is performing her duties.
Now, however, new details are arriving about the relationship between Prince Albert and Princess Charlene. According to the French media, Prince Albert signed an "ultra-confidential contract" with his wife, according to which he must pay Charlene 10.2 million pounds a year, or more than 12.5 million dollars every year, to fulfill her duties as a consort princess.
Recall, the public learned about the love of Olympic swimmer Charlene Wittstock and the Prince of Monaco in 2006, and the couple got engaged in 2010. The glamorous wedding was held in 2011, and Charlene said "yes" in a light blue suit by Karl Lagerfeld. She later changed into Armani's wedding dress. Three years later, their children, twins Gabriela and Jacques Honore Rainier, who is the heir to the throne, were born.
Post by: Rinna James