Rafael Nadal loves one woman for 17 years
Although he is one of the biggest sports stars in the world, relatively little is known about his private life. Rafael loves her for 17 years.
News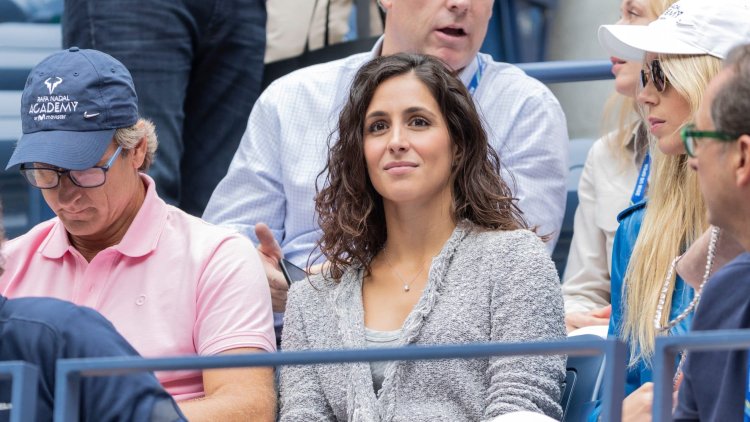 Photo Credits: Shutterstock
Rafael "Rafa" Nadal is worldwide known as a Spanish professional tennis player. We know that Nadal won 21 Grand Slam men's singles titles, an all-time record. He dominates on clay and everything is also highlighted by winning 62 of his 90 ATP Singles titles on clay, including 26 of his 36 Masters titles.
Today he defeated Daniil Medvedev in the amazing Australian Open final and he won the 21st career Grand Slam. In one moment Nadal lost 2-0 insets and he looked quite lost, but then turned the match around in an amazing way. The whole sports world is currently talking about the Spanish tennis player, and his name is also on-trend on Twitter.
When he was younger he lived with his parents and younger sister María Isabel in a five-story apartment building in their hometown of Manacor, Mallorca. After some time, exactly In June 2009 his parents, Ana María and Sebastián had separated. This was revealed after weeks of speculation in Internet posts and many claimed that Nadal's personal issues are the reason for his setback.
As a young boy, he adored watching Goku in his favorite Japanese anime, Dragon Ball. After this information was revealed CNN published an article about Nadal's childhood inspiration and called him "the Dragon Ball of tennis" owing to his unorthodox style "from another planet".
We can see that Nadal is being left-handed while playing tennis, but he is known for being right-handed while doing things in everyday life such as writing and playing golf.
He doesn't like to share his private life with the public. Although he is one of the most successful sports stars in the world, relatively little is known about his private life. Many are most interested in his love story with Xisco Perello, which has lasted for 17 years.
The mysterious Xisca Perello rarely appears at her husband's matches as she doesn't like excessive media attention. After 14 years of love, Xisca Perello and Rafael Nadal were married in 2019. Their relationship lasted since Nadal's 18th birthday. Nadal and his wife organized a fairytale wedding with 350 guests in Mallorca, and they did their best to ensure that no photos from the event became public.
Xisca Perello is now the president of the Rafa Nadal Foundation. He has no social media profiles and avoids journalists. The couple still has no children. Nadal once said that he desperately wants to be a dad, but that this will wait until the end of his career so that he can dedicate himself to the children to the maximum.