Rapper accused of rape in $20 million lawsuit!
Breaking news: A woman who claims that American rapper Trey Songz raped her at a party in 2016 is asking for $ 20 million from him.
News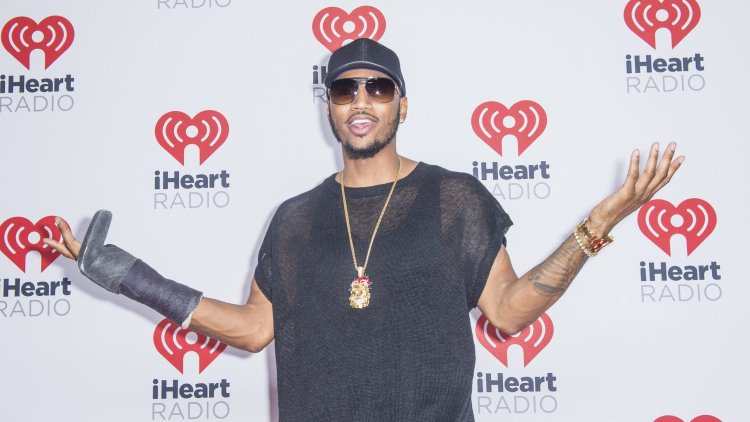 Photo Credits: shutterstock
A woman who claims that American rapper Trey Songz raped her at a party in 2016 is asking for $ 20 million from him. As she said, during the rape, she suffered injuries so "brutal" that she needed the help of a doctor.
An unnamed woman, who is listed in court documents as Jane Doe, claims that she had an "occasionally sexual" relationship with the rapper, but states that things took a dark turn in March 2016, when he raped her. Court documents state that she requested and received emergency medical care after the incident, which she claims happened during a party in West Hills, California.
Jane states that Songz turned into a "wild rapist" after they entered the bedroom. The woman allegedly "screamed in pain" and "begged" the rapper to stop, according to court documents. The raped girl claims that she ran away from the house immediately after the attack, and says that the Uber driver took her to a nearby hospital because she was "in trouble". She was examined at the hospital and the police was called, although she did not name Songz as her alleged rapist at the time because, according to the lawsuit, she was "in shock and feared for her life". When the police visited her at her home the next day, she did not open the door.
The lawsuit alleges that the woman has faced depression, anxiety, humiliation, and other things since the incident, and is suing him for sexual assault, emotional distress, and deprivation of liberty.
-" The allegations in this lawsuit are false. Tray is looking forward to the facts being fully revealed. Earlier today, the lawyer who made this lawsuit was accused of trying to pay a woman to falsely accuse Trey. Hours later, that same lawyer filed a lawsuit on behalf of an anonymous client. It is not difficult to see what is happening here and it is a shame for the real victims of sexual assault" - said the rapper's representative for TMZ.
This is at least the fifth accusation of sexual violence against Songz and the third to come to court. So far, he has been sued by Jauhara Jeffries and former Las Vegas University basketball player Dylan Gonzalez. A woman named Aliza accused him in 2020 of taking away her phone and purse and not allowing her to leave the hotel room.
Actress Keke Palmer also claimed in 2017 that Songs used "sexual intimidation" to make her appear in his music video.