Ryan Reynolds got old 'overnight'
Ryan Reynolds has been married to Blake Lively since 2012 and they are one of Hollywood's favorite couples, and he has been rumored to be a star who hasn't changed in years.Then this photo was taken.
News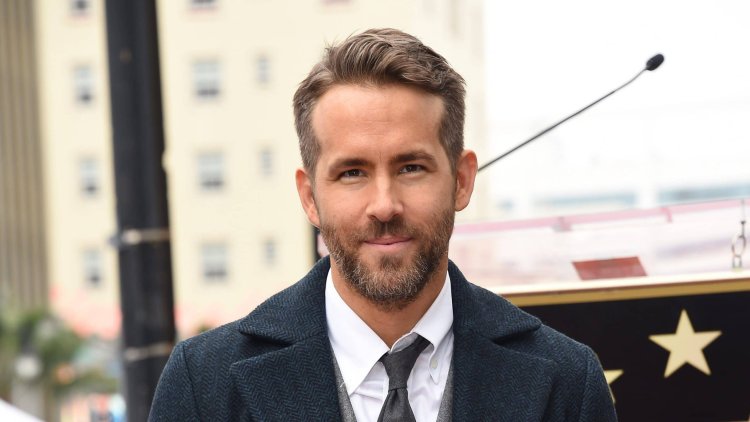 Photo Credits: Shutterstock
Blake Lively (34) and Ryan Reynolds (45) are one of the favorite, but also the funniest Hollywood couples. While she gained fame in the popular series 'Gossip Girl', the audience fell in love with the actor because of a series of comedies, including 'Deadpool' and 'Forced Marriage' with Sandra Bullock. Ryan was talked about as a star who has looked the same for years, but after appearing with his wife at the premiere of the musical 'The Music Man' a few days ago, that opinion maybe changed. The public comments that the sympathetic Reynolds 'aged overnight', which could be because of the gray hair on his head and chin, but in some photos also because of his posture.
Ryan was a bit in the shadow of his wife wearing a fantastic purple suit. Under an elegant jacket, she wore a jumpsuit with an attractive, silk top and revealed a deep neckline. She completed the whole combination with bulky earrings and an impressive ring.
Still, some commented that one detail overshadowed her appearance and that was nails. Namely, they were unpainted, which bothered some, so they told her that the combination was a clean ten, but without nails. By the way, Blake and Ryan were friends before falling in love. They met in 2010 on the set of the movie 'Green Lantern'. A year after the first meeting, he ended his marriage to Scarlett Johansson and she broke off a relationship with a colleague from the 'Gossip Girl' series, Penn Badgley.
Lively and Reynolds realized there was chemistry between them when they were on a double date. 'We went out on a double date, but with other people. She was with another boyfriend and I was with another girl. I think it was the strangest date ever for the other two because there was a lot of spark between us, ' said the actor.
Ryan also thinks that the first date was good for them since they got rid of the inconvenience that always exists on the first date between two people. Ryan once described how he knew Blake was the right one:
'We were having dinner at a small restaurant in Tribeca that is open until late, a song started and I asked her if she wanted to dance. There was no one left in the restaurant and in the middle of the dance, I realized I had crossed the line. It was one of those fairytale moments. '
The couple got married in September 2012 at a fairytale ceremony in South Carolina. They have a son, James, born in 2014, followed by their daughter, Inez, born in September 2016. Their third child, a daughter Betty was born in October 2019.