Samsung Galaxy S23 - Gorilla Glass Victus 2 protection
Compared to the first generation of Victus, Victus 2 should provide even greater protection against falls on concrete and other rough surfaces.
News
Technology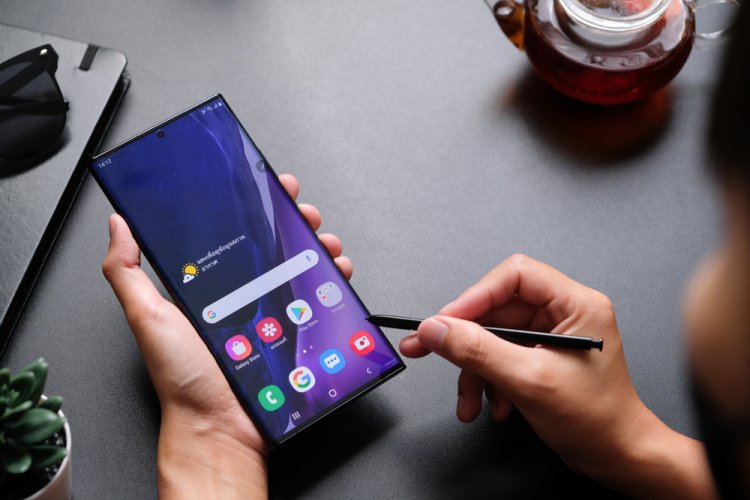 Photo Credits: Shutterstock
Corning, an American technology company, has stated that the next Galaxy S23 series would be the first to use Gorilla Glass Victus 2 screen protection.
"Today's users expect damage-resistant smartphone screens. We are proud to continue our long partnership with Samsung and to have our latest innovations play an important role in Samsung's latest smartphones," said Corning.
The second generation of Victus, in particular, should provide considerably greater protection from falls on uneven surfaces such as concrete from a height of up to one or two meters.
There is, of course, scratch resistance, and Corning emphasizes the fact that Victus 2 comprises approximately 22 percent recycled material.
Although not officially announced, the Victus 2 is expected to protect the front and rear of each Galaxy S23 model. As a reminder, the "regular" Victus debuted on Samsung smartphones, as did the preceding Victus+.
Samsung presented a screen that bends on both sides
Not only will the new Samsung Display panels be able to bend 360 degrees, but the gadgets will be thinner and have a much smaller crease in the middle.
If there is one issue that irritates users of foldable phones, it is undoubtedly the device's thickness and the fold in the middle of the inner screen. These are the primary concerns of Samsung Display, which just unveiled its innovative Flex In and Out hinge, which allows the screen to bend 360 degrees.
So far, we've seen two types of phone folding: one that hides the internal screen (as in the Galaxy Z Fold4) and one that extends the main screen (eg Huawei Mate Xs 2 ). Both sorts of devices have one thing in common: the ability to be used in a folded form.
Samsung offers a cover screen, whereas Huawei offers half of the primary screen. Both solutions have benefits and drawbacks, but one thing is certain: Huawei provides a far superior solution to the crease in the middle of the screen.
What if these two ideas were integrated, that is, if the phone was not confined to a single folding method? This is exactly the solution offered by Samsung Display, whose innovative hinge can bend the screen inwards and outwards, giving users more alternatives than previously.
This technology, not only gives you more freedom but also allows the smartphone to be considerably thinner than prior Samsung Galaxy Z Fold phones because the hinge gap is eliminated. The crease will also be less visible, and the new hinge is said to help lower the weight of the phone itself.
It's difficult to predict if we'll see Flex In and Out technology on the Galaxy Z Fold5 this summer, but we certainly hope so, especially given that other firms have made more progress than Samsung on their home soil.
Post by Bryan C.