'Plane' is a film with a rare welcome quality
It doesn't pretend to be anything other than what it really is.
News
Movies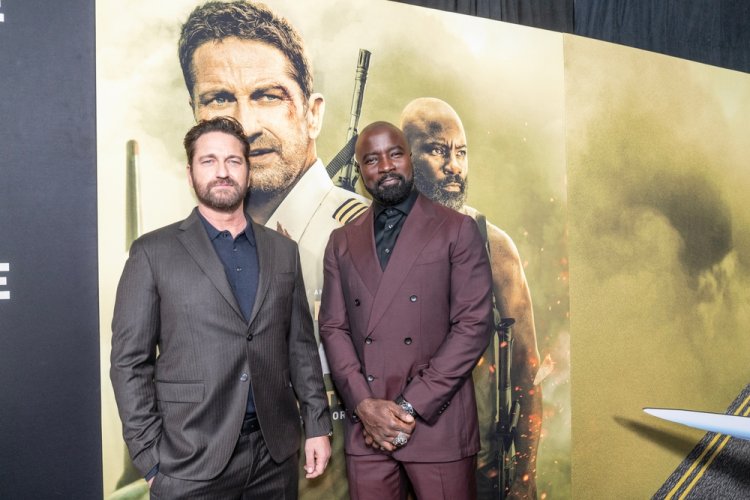 Photo Credits: Shutterstock
In the 107 minutes of the film, a spectacular landing, an even more dizzying takeoff, war with guerrillas, survival in the jungle...
"Plane" gave new life to nostalgic fans of video action from the 1980s. The movie was inspired by "Predator", "Attack on the Police Station", "Southern Comfort", and "Die Hard". All of these unoriginal elements are blended into an old-fashioned, but honest and entertaining action.
"Plane's" hero is Scotsman Brodie (Butler), a former military pilot who pilots a passenger plane for a mediocre airline. Brodie spends New Year's Eve flying from Singapore to Tokyo aboard a half-empty plane filled with FBI investigators pursuing a murderer, among others.
Lightning strikes the electronics, and a Scot with a faulty plane lands on an exotic island. The only issue is that the island is under the authority of guerillas who are funded by ransoms.
Needless to say, the murderer becomes the hero's most valuable ally. Jean-François Richet, the film's director, is a Parisian and a genre veteran who has worked in both Hollywood and French A production throughout his career. In "Plane" he demonstrated his ability as a talented artisan.
"Plane" is an exciting blend of a disaster picture, a war thriller, and a story about a small group of people. One dramatic landing and an even more thrilling departure, an entire minor war with the rebels, survival in the jungle, and the liberation of prisoners are all packed within the film's 107 minutes. Gerard Butler as a sweetly self-deprecating masculine hero is the icing on the cake.
The movie has a unique and welcoming quality: it doesn't pretend to be anything other than what it is.
Post by Bryan C.