Simple, soft and fragrant waffles!
For breakfast, for the beach, for lunch. They are great choice. Try and enjoy!
News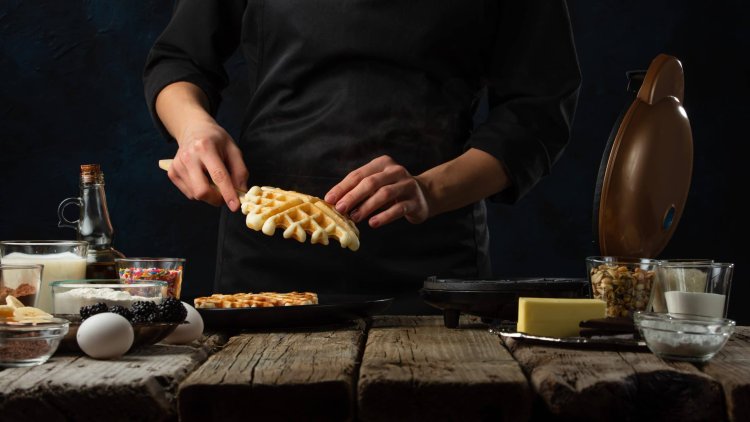 Photo Credits: Shutterstock
You need two bowls, one for flour, powder, and salt, and the other to blur everything with a whisk. You don't need a mixer and the mixture is ready in literally two minutes. You can add aromas to this recipe as you wish, so with a little vanilla, it goes very well with cardamom, cinnamon, orange peel and the like. My device has two rectangular plates (for two waffles) and this amount is enough for eight waffles.
Ingredients:
200 g of smooth flour
2 teaspoons baking powder
a pinch of salt
2 L-sized eggs
3 tablespoons sugar
260 ml of milk
60 g of melted butter (you can replace it with 50 ml of oil)
1 teaspoon vanilla flavoring - optional
Preparation:
Melt the butter in a small saucepan over medium heat.
Set it aside to cool slightly. If you are going to use oil, skip this step.
Meanwhile, mix the flour, baking powder and salt in a bowl. In another bowl, whisk together the eggs and sugar.
Just enough to connect. Add vanilla flavor as desired. Add melted and cooled butter to the egg and sugar mixture. Add half the amount of milk and flour you mixed with the baking powder and salt.
Mix everything well with a whisk. Add the remaining milk and mix everything again with a whisk.
Heat the waffle maker. Grease it with spray oil (you can also skip this step).
Pour the mixture into the machine, my machine has two rectangular waffle plates and one full spoon is enough for both plates.
Bake the waffles until the dough turns brown, about two minutes (depending on the waffle maker you are using).
It is important that your waffles are soft after baking (be careful not to overcook them).
Serve the waffles warm.