Snoop Dogg's unusual love story
When Snoop Dogg shared a photo with his wife a few days ago, many were surprised that the man, who is known for his sexual adventures, is actually married.
News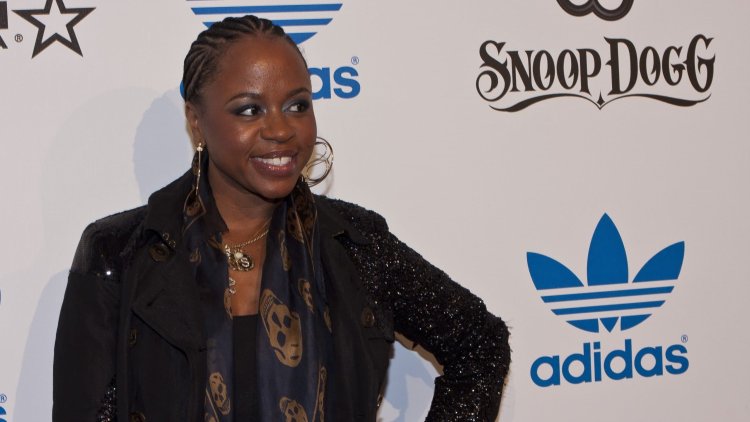 Photo Credits: shutterstock
When Snoop Dogg shared a photo with his life partner a few days ago, many were surprised that the man, who is known for his sexual adventures, was actually married all that time. Who is the woman the rapper has been living with for decades?
Before the performance in the halftime of the Super Bowl, rapper Snoop Dog (50) took a photo of himself embracing his wife Shante Broudas, sharing with her one of the most significant moments in his rich and decades-long career. The couple chose identical tracksuits and looked overjoyed by this opportunity. Many, however, then wondered – wife? Is Snoop Dog married? Not only has the rapper been married for years, but he also has a turbulent love story that has lasted almost since childhood.
American rapper Calvin Cordozar Broadus Jr., better known to the world as Snoop Dogg, graduated from Long Beach Polytechnic School in California in 1989, and soon after graduating, he was arrested for possession of cocaine.
It is just one in a series of drug incidents and arrests in his teenage days. However, he came out of school with something quite valuable: the love of his life, Shante.
The couple fell in love in high school and stayed together in the years that followed. He started his career in 1992, when he collaborated with Dr. Dre. With the fame came the money, with the money a lot of girls came, and during all that time Snoop had Shante by his side.
In the late 1990s, the rapper and his girlfriend got married at The Ritz Carlton Hotel in California. At that time, they already had a three-year-old son, Corde, and a few months before the wedding, they had another son, Cordel. Two years later, their daughter Cori was born. Although they never talked about their marriage, it has long been speculated that their roses are not blooming and that Shante can no longer stand all the naked girls who are always near her husband, gossiping about what is happening on backstage, his tours. Many were surprised when, instead of Shante, Snoop Dogg himself filed for divorce in May 2004.
Four years later, a new surprise followed: Snoop Dogg and Shante remarried in January 2008.

-" I tried to divorce and then I returned home and fell in love with my wife and children again. Now I realize that I need a wife and children in my life, so I threw away the papers. I don't want a divorce" - he said then. – "So, if you ever hear about divorce again, my wife is divorcing me. I will not divorce her. I made a mistake and now I am trying to correct it."

These days, Snoop and Shante look happier than ever, and they have been proud grandparents for several years now.