Song stories: Pink Floyd - "Comfortably Numb"
An eternity created by the famous foursome...
News
Technology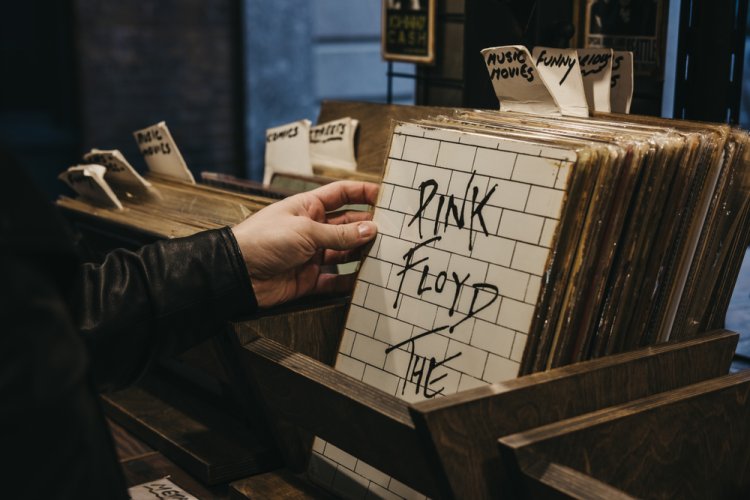 Photo Credits: Shutterstock
Once upon a time, a handful of our colleagues and Myself were really obsessed with the Pink Floyd band. This "obsession" would be impossible to explain to today's generations, on the one hand, and absolutely useless and even pointless effort on the other.
It was a different time, when our wishes and hopes, while sometimes entirely unrealistic, yet had significance and purpose. It was allowed to pursue your desires during those years.
Others will appreciate you for your dreams, even if you did not participate in them or have anything to do with them.
Even to this day, We remember vividly the first times We touched any Pink Floyd LPs in our hands. "Meddle," "Dark Side Of The Moon," "Wish You Were Here," and so on. And only after purchasing the double LP " Ummagaumma "! "Atom Heart Mother" followed.
When " Animals " arrived, the group's previous opus was already completely established in our minds and symbolized much more than the music itself.
It was our rallying cry from which we moved forward.
Or they were returning.
"Animals" crept in among the pearls, "threatening" to become a part of them after only a few listens.
That was correct.
Then, in 1979, "The Wall" was released.
Although it may appear sacrilegious to many, especially those younger, must admit that We was not enamored with that record at the time.
It was a little "heavy" for Pink Floyd.
However, there was one song on that album. You might be able to figure out which song it is.
"Comfortably Numb" is the title.
And Gilmore's guitar solo is the element of the composition that just takes it to the next level.
Only then could we conceive that this composition was the result of a heated debate, followed by a compromise.
Of course, Waters AND Gilmore.
Who else is there?
Because "The Wall" was Waters' "pet child," which he meticulously nourished, nurtured, and cared for. A child who was in fact himself.
And Gilmore provided him a set of chords for the song "Comfortably Numb" that had been left over from his solo album session. Roger was taken aback!
What a humiliating situation for him. And the heated debates began.
However, it was still conceivable to establish a middle ground between the two.
The final version, which the bassist reluctantly consented to, was the "medium ground" between what he wanted (orchestral) and what David wanted (rock).
The first section of the song will be inspired by Waters, and the second by Gilmore.
And there was also his famed solo in the second one.
Roger wrote the lyrics after being fatigued with hepatitis and having to take injections to relax his muscles in order to even go on stage and play during their 1977 tour of America. He felt "comfortably numb" at the time.
That was the end of it.
Waters afterwards decided he'd had enough. Following that, Gilmour freely said that "Comfortably Numb" was the final song on which he and Roger could still work.
Waters later stated of the other Floyd members, "they made a prostitute out of his child, and he will never forgive them for that."

Post by Bryan C.