Style of Billie Eilish before and now!
Young musician Billie Eilish has only recently started wearing shorter and more challenging fashion pieces, and now one is creating a bit of a problem for her.
Stars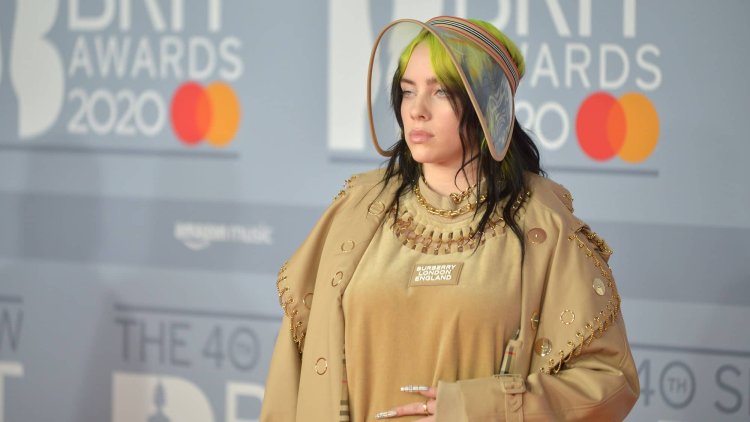 Photo Credits: Jim Dyson
With only 19 years she has been a real world sensation for some time.
Billie Eilish is one of the favorite performers of the young generation, and she reached new heights when she became the youngest musician in history who won four major Grammys in one evening. The awards were in the categories of recording of the year, song of the year, an album of the year, and new artist of the year.
In addition to music, the young Billie regularly attracts attention with her rebellious attitude, but also with her fashion expression. Although for years she wore only loose clothing that covered most of her body, she has changed her attitude lately. 
'No one can have an opinion about me because they don't know what's under the clothes. No one can say that I am too thin, that I have a thick butt, or that I don't have it at all ', she once said.
She posed in corsets, free-standing stockings, and the comments she received were very divided.
'I'm aware of the fact that people might say,' If you're already promoting a positive attitude about the female body so much, why are you wearing a corset now? Why don't you show what you really look like, without corsets? But that's my thing, the point is that I can do whatever I want. Wear what you feel good about. If you want to go for surgery, go to that fu ** ng surgery. If you want to wear a dress that someone thinks you look too fat in, no matter who, wear it! Because if you feel good, you will look good too. You are suddenly hypocritical if you want to show your own skin, you are suddenly easy, a slut, and a whore. If I am, then I am proud! Me and all the other girls! Because no one should take away our respect for showing our bodies, never, ' said the musician at the time.
And it was in the provocative edition that she was now photographed by the paparazzi coming to the afterparty show Saturday Light Live. She wore a beige sweater, beige boots, and a skirt in the same color that could not be narrower and shorter. In some photos, it was even clear that she covered her legs with her hands so that what was not needed would not fall out. But, we must admit that she looked like a real bomb.
Although she got rid of the green strands by which she was recognizable in March, she became a platinum blonde, but she recently made a huge change again and decided to be a brunette.