"Terrifier 3" trailer - Art the Clown is back for Christmas!
The first trailer for "Terrifier 3" brings Art the Clown back home for the holidays
News
Movies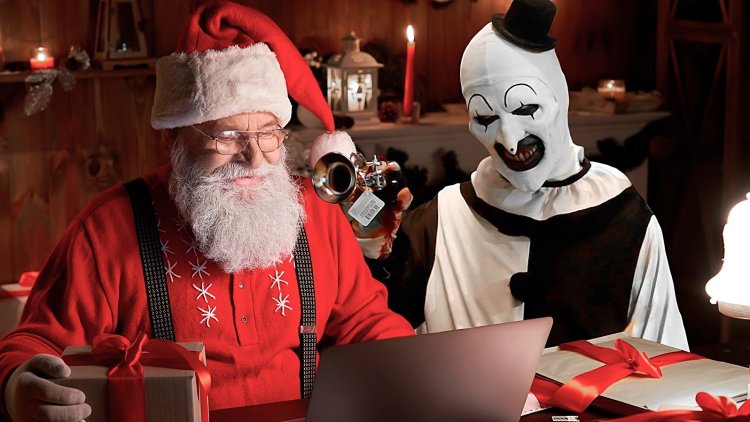 Photo Credits: Promo
Believe it or not, the first teaser trailer for "Terrifier 3" has been released. He brings Art the Clown ( David Howard Thornton ) into an environment where he has never been before, where the joy of the holidays is taken away by the killer's thirst for blood. People may be waiting for Santa Claus to come down the chimney with presents, but instead of him, they'll get a much more sinister visitor.
In the teaser for the upcoming sequel to the slasher horror film, a girl wakes up in the middle of a snowy night, and gets out of bed with her teddy bear in hand, wondering who could be making the strange noises coming from the living room. When she finally arrives downstairs, she expects Santa Claus, but Art the Clown is waiting for her there, dressed as Santa Claus, only with an ax in his hand.
Details about the exact plot are not revealed yet. But we can say from the first poster for the film and the teaser trailer, that "Terrifier 3" will be set during the Christmas season.
The first "Terrifier" movie was released in 2016. The film introduced us to the black-and-white make-up of the terrifying villain.
Damien Leone is in charge of writing and directing every installment produced in this franchise. He tries to take Art the Clown in new, unexpected directions.
"Terrifier 3" isn't set to hit theaters until a year from now, and the first teaser comes alongside the re-release of "Terrifier 2" in theaters. After the box office success of "Terrifier 2" last year, producing a third installment seemed logical for the franchise.
Although the first announcement puts Art the Clown in a holiday setting, the release of the film "Terrifier 3" is expected during the Halloween season and is set for October 25, 2024 .
NEW: https://tvexposed.com/mark-wahlberg-takes-an-inspiring-journey-in-arthur-the-king
Post By: Vanessa F.