"Young Sheldon" ends with the 7th season!
Little Sheldon's adventures come to an end.
News
TV Shows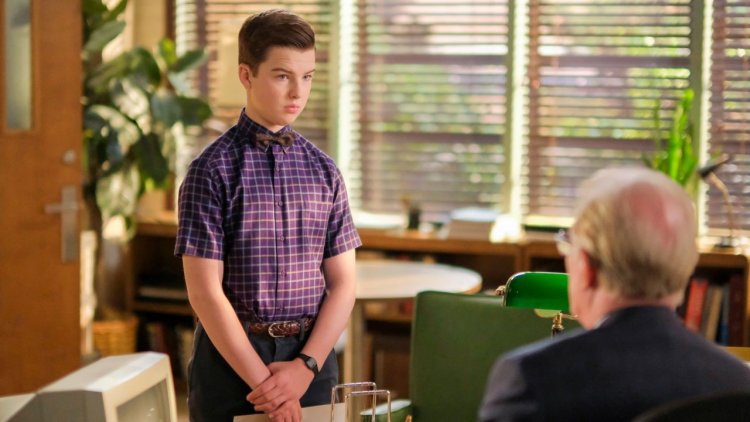 Photo Credits: Promo
CBS recently confirmed that the upcoming seventh season of their hit series "Young Sheldon", which will arrive in February next year, will also be the last. This is how the "Big Bang Theory" prequel will end after a full seven years of showing.
"Young Sheldon" started airing in 2017, and "The Big Bang Theory" ended in 2020 after 13 successful years. CBS stated that the prequel series averaged 11 million viewers per episode. The series was created by Chuck Lorre and Steve Molaro. The seventh season will be the shortest so far due to the SAG-AFTRA strike that shut down various Hollywood productions for almost six months.
"As a prequel to one of our greatest comedies, "Young Sheldon" just proved that lightning sometimes strikes twice. This series managed to stand out with her unique cast that became like family to us from the first moment we saw them together on screen, and they brought the characters to life with all their heart and attracted viewers from the beginning", is written in an official statement of the CBS Entertainment's president. Amy Reisenbach thanked executive producers (Chuck Lorre, Steve Molaro, Steve Holland) and the entire writing and production team for the wonderful six seasons so far. "We can't wait to see the final season and how it will unfold and provide a fitting end with the best possible episodes for our fans," she added.
"Young Sheldon's" cast includes Iain Armitage as Sheldon, Zoe Perry as Mary Cooper, Lance Barber as George Cooper Sr., Annie Potts as Connie Meemaw Tucker, Montana Jordan as Georgie Cooper Jr., and Raegan Revord as Missy Cooper. We listen to Jim Parsons, the original Sheldon from "The Big Bang Theory", as the narrator of the series.
"Young Sheldon" will premiere its seventh season on CBS on February 15, 2024, and the final one-hour finale will air three months later on May 16.
NEW: https://tvexposed.com/terrifier-3-trailer-art-the-clown-is-back-for-christmas
Post By: Vanessa F.