The Power of the Dog (2021): A Masterful Examination of Masculinity and Identity
At its core, The Power of the Dog (2021) is a film about masculinity and identity. Directed by Jane Campion and based on the novel of the same name by Thomas Savage, the film explores themes of power, control, and suppressed emotions through the story of two brothers, Phil and George Burbank, who run a ranch in Montana in the early 20th century.
News
Movies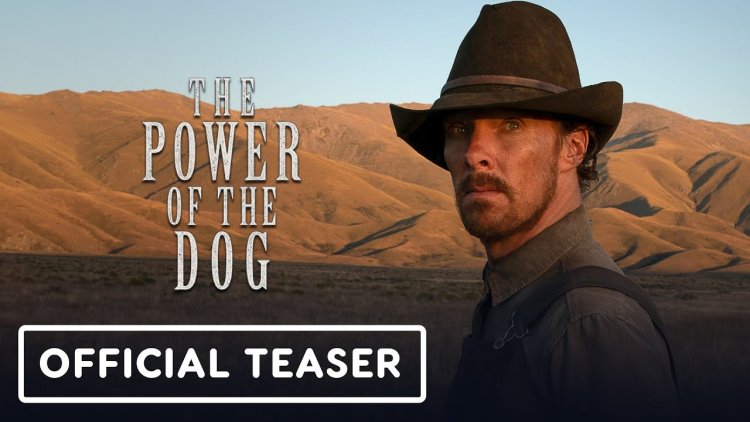 Photo Credits: Youtube
In this article, we will take a deep dive into the film and explore its themes, characters, and cinematography. We will also examine the critical reception of the film and discuss why it deserves to be recognized as a masterpiece of modern cinema.
Theme: Masculinity and Identity
The Power of the Dog (2021) is a film that delves deep into the complexities of masculinity and identity. Phil Burbank, played masterfully by Benedict Cumberbatch, is a domineering and abusive ranch owner who takes pleasure in belittling those around him, especially his brother George, played by Jesse Plemons.
Throughout the film, we see Phil's toxic masculinity in action, as he enforces strict gender norms on those around him and uses violence and intimidation to maintain his power. However, as the film progresses, we begin to see cracks in Phil's façade and a vulnerability that he is desperate to hide.
Meanwhile, George is a more sensitive and emotionally open character, who struggles to reconcile his own identity with the expectations placed on him by society. As he begins to question the strict gender roles enforced by his brother and the ranching community, he finds himself drawn to a new arrival in town, Rose, played by Kirsten Dunst.
Characters: Phil, George, and Rose
The Power of the Dog (2021) boasts an exceptional cast of actors who bring the film's characters to life with nuance and depth. Benedict Cumberbatch's performance as Phil Burbank is particularly noteworthy, as he imbues the character with a menacing charisma that is both captivating and repulsive.
Jesse Plemons gives a quietly powerful performance as George Burbank, portraying the character's inner turmoil and struggle for self-discovery with great subtlety. Kirsten Dunst shines as Rose, a character who is both vulnerable and fiercely independent, and who serves as a catalyst for the film's exploration of gender and identity.
Cinematography: A Masterful Visual Language
In addition to its exceptional performances, The Power of the Dog (2021) also boasts breathtaking cinematography by Ari Wegner. From the vast, sweeping landscapes of Montana to the intimate close-ups of the characters' faces, the film's visuals are a masterclass in visual storytelling.
Wegner's use of light and shadow is particularly noteworthy, as she creates a sense of tension and unease through her use of dark, foreboding interiors and stark, bright exteriors. The result is a film that is as visually stunning as it is thematically rich.
Critical Reception: A Masterpiece of Modern Cinema
The Power of the Dog (2021) has been universally praised by critics, with many hailing it as a masterpiece of modern cinema. The film has garnered multiple award nominations, including several at the 94th Academy Awards, and has been lauded for its exceptional performances, stunning visuals, and powerful themes.
Also Check What Kate Hudson eats to stay in shape
In conclusion,
The Power of the Dog (2021) is a film that deserves to be recognized as a masterful examination of masculinity and identity. Through its exceptional performances, stunning visuals, and powerful themes, the film offers a nuanced and deeply affecting portrayal of a world in which power, control, and suppressed emotions reign supreme. If you haven't seen it yet, we highly recommend that you do