"The Sandman" will return to Netflix!
The adaptation of the popular comic from the nineties is a triumph of modern television and looks flawless. The dark fantasy "The Sandman" fulfilled the dreams of its fans!
TV Shows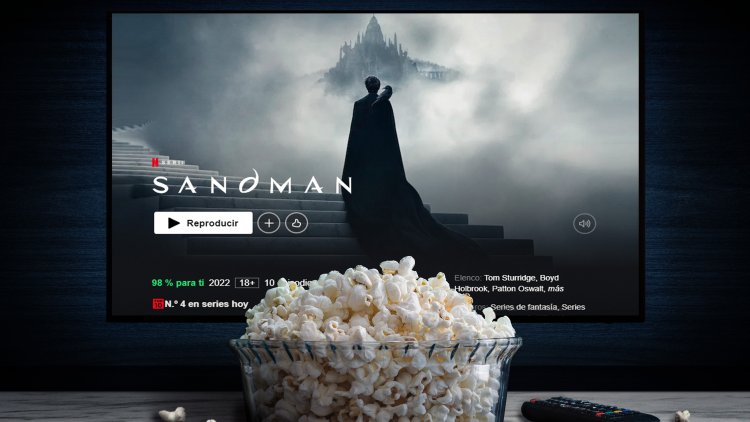 Photo Credits: Shutterstock
There is another world that awaits us all when we close our eyes and sleep, where the Lord of Dreams gives form to all our deepest fears. When you fall asleep, Morpheus covers your eyes with sand, and then all your dreams come true. If you are tired of reality, you can step into that world through 10 episodes of Netflix's new hit "The Sandman". It is an adaptation of the DC comic book series written by Neil Gaiman.
Netflix's "The Sandman" was certainly one of the most anticipated projects of the year. Which is not at all surprising given Neil Gaiman's fascinating template. But even though the critics were very favorable to the series, and even though it was generally well received by the audience, Netflix did not give its blessing for a second season until now. Confirmation of a second season renewal comes after DC Comics' official Twitter page.
In the tweet was written: "The dream continues. "The Sandman" will return with new episodes based on Neil Gaiman's comic book series to explore even more Infinite stories."
"The rumors are true. Netflix is ​​thrilled that so many of you watched "The Sandman" and what we hoped would happen did indeed happen…" Gaiman wrote on Twitter with a short video trailer of the new season."
"I'm incredibly pleased to announce that, in collaboration with Netflix and Warner Bros., executive producers Allan Heinberg, David Goyer and I will bring more Sandman stories to life. There are some amazing stories waiting for Morpheus and the others. No one will be happier than the cast, as they are Sandman's biggest fans. And now it's time to get back to work. After all, there is a family lunch ahead of us, and Lucifer is waiting for Morpheus to return to Hell." Gaiman continued.
NEW: https://tvexposed.com/the-amazon-fantasy-series-carnival-row-is-coming-soon
Post By: Vanessa F.