The Shawshank Redemption, became an undisputed hit
Director of "The Shawshank Redemption" and "The Green Mile": "King is an analyst of the human soul".
News
Movies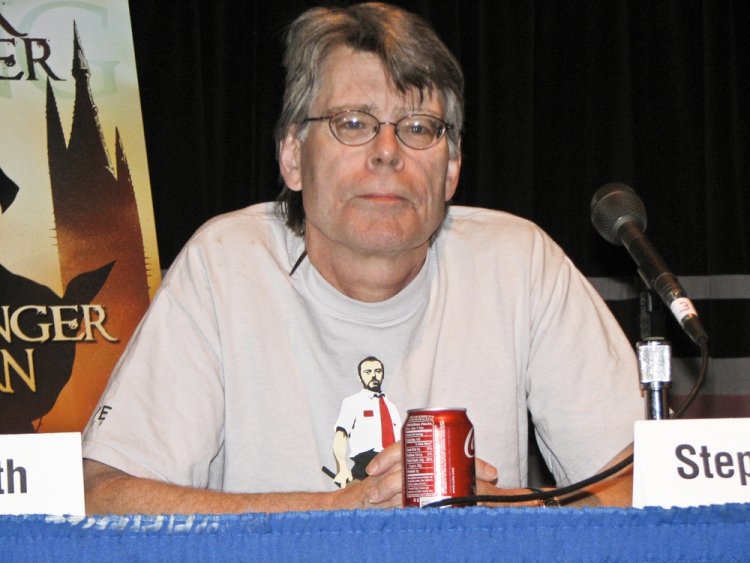 Photo Credits: Shutterstock
Few authors have had as much influence on filmmaking as Stephen King, who has had countless adaptations of his thrilling stories. Having written original material for films such as Stanley Kubrick's The Shining, Brian De Palma's Carrie, and Frank Darabont's Shawshank Redemption, King has become an industry legend rivaled in the literary world only by J.K. Rowling and the creator of "Game of Thrones," George RR Martin.
Although King has assisted with the adaptation of numerous of his novels, the author prefers to stay out of the production to disassociate himself from the director's vision. Darabont, adapted four of the writer's novels, including the 1984 short The Woman in the Room and three feature features The Shawshank Redemption (1994), The Green Mile (1999), and The Haze " (2007).
"If he is not directly involved as a producer, then he stays away. He explained to me that very early in his career he had enough bad films made based on the works that he learned to emotionally distance himself from films that he had no direct influence on... If a film turns out bad, he doesn't have to take the emotional hit of seeing something go wrong and not having any effect on it," explains Darabont.
His first major King adaption, The Shawshank Redemption, was an unqualified success with both critics and audiences, getting seven Academy Award nominations and being considered as one of the greatest films ever produced. The gripping drama starred Morgan Freeman and Tim Robbins as two inmates who seek solace and friendship while in prison.
Darabont followed Shawshank Redemption's success with The Green Mile, a picture that represented King's love of fantasy in the story of a death row inmate with an unusual talent.
Recognized as one of King's best collaborators, Darabont explained why he is so drawn to the writer's stories:
"I've read every word he's published, and some he hasn't. What appeals to me about his work? He's a passionate storyteller. He narrates in an old-fashioned way that requires great engagement, creating unforgettable characters."
Comparing him to the legendary English novelist Charles Dickens, the director adds:
"Some snobbish critics, literary critics, consider him a populist and that's why they don't trust him and don't support him. The same was said about Dickens" - Darabont thinks.
The perceptive comparison is fair, with King's stories more closely resembling the classic form of storytelling, powered by romanticism and modern narrative.
"Steven is a very old-fashioned storyteller, old-fashioned in the best sense of the word," notes Darabont. "King loves people; you can see it in his writing. He loves their nobility and their foibles; he loves the ways they excel and the ways they stumble. . . . He is an analyst of the human soul, if you will, as all the best storytellers are."
Darabont's personal appreciation for King's writing, without a doubt, enables him to effortlessly grasp the soul of each of his stories, making both authors feel like one creative voice.
Post by Bryan C.