These are great biopics about musicians!
From Elvis to Bob Dylan - these are great biopics about musicians!
News
Movies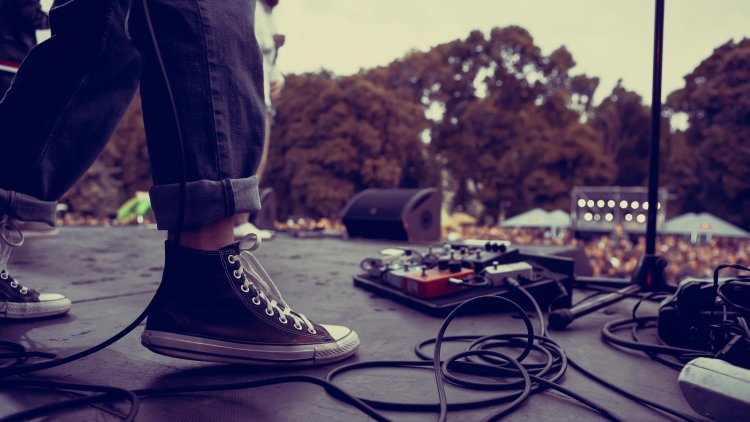 Photo Credits: Shutterstock
Almost 12 years after Amy Winehouse's death, production has begun on a biopic about the life of the British soul icon. On January 16, the shooting of the film "Back to Black", which was named after her second album, began. The main role was given to Marisa Abela, and the plot of the film follows "the colorful early years of Amy's life in London and her intense journey to fame".
Considering the new biopics of many favorite stars, we decided to recall which famous musicians already have biopics. So here is a list of the best.
I'm Not There

(2007)
This is a Bob Dylan biopic directed by Todd Haynes. This film differs from other biopics because of the indirect portrayal of different parts of his life. In the opening scene of the film, the message "inspired by the music and many lives of Bob Dylan" appears on the screen, and this is the only mention of Dylan in the film.
Rather than a conventional biographical account of the musician's life from start to finish, director Todd Haynes uses six different actors, including Cate Blanchett, Christian Bale and Heath Ledger, to embody different aspects of Bob Dylan's life and work.
Bohemian Rhapsody

(2018)
This movie was directed by Bryan Singer and we all know very well who it is. It's a biographical drama that follows the formation of the rock group Queen in the 1970s and their rise to fame. Rami Malek plays Freddie Mercury and shows his path as the lead singer of a band that struggled for great success.
Although this is a simple biopic about Mercury and his formation of Queen, the film won four Oscars in 2018.
Rocketman

(2019)
"Rocketman", inspired by the success of Bohemian Rhapsody, follows the life of singer Elton John. The film is told through many flashbacks and shows different periods of John's life. John's struggle with drug addiction and his sexuality and the fast-paced reality of a working musician are depicted in a non-linear style.
Welsh actor Taron Egerton embodied Elton John. Although a fresh face in the film world, some may recognize him from another biopic made in 2016, about ski jumper Eddie Edwards, better known as Eddie the Eagle.
NEW:An excellent portrayal of panic attacks: "Puss in Boots: The Last Wish"
Post By: Vanessa F.