Turkish actress Birce Akalay delighted her fans!
Birce Akalay is definitely the most famous name in the world of Turkish series in the recent period.
TV Shows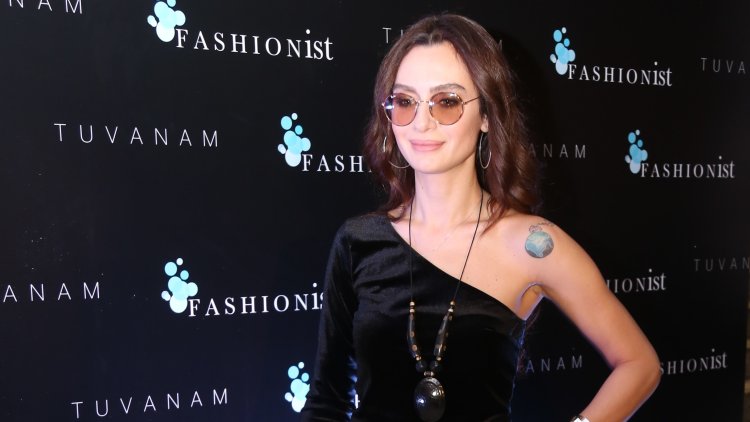 Photo Credits: Shutterstock
Turkish actress Birce Akalay had her last role on television screens in the Son Yaz | The last summer project. The actress, who was very popular with the character Ilay she portrayed in the series 'Babil' in which also starred Halit Ergenc, started acting in the TV series Son Yaz | The last summer a year after the 20th episode, or the end of this series. However, when the series came to an end, the actress and her fans were a bit disappointed. Since then, she didn't appear on television screens.
In this period in which she was not on TV screens, Birce worked on Netflix. This time, for Netflix digital platform she recorded two series, Mezarlik | Cemetery and Kus Ucusu | As the Crow Flies. During the filming of these two series, there were not many informations, and it was rumored that the actress changed the set several times.
With the release of the series Kus Ucusu | As the Crow Flies on Netflix on June 3rd, Akalay suddenly became one of the most talked about actresses in the media and on social networks. Birce, who took the lead role with Olgun Toker in the digital series Mezarlik | Cemetery, gave life to a completely different character in this series. Her acting in both mentioned series was at a high level and appreciated by the viewers. They were delighted with her appearance in both series.
View this post on Instagram
Birce Akalay became the most impressive name in the media with the release of her two series almost at the same time and the fact that both projects ended up on Netflix's list of the top 10 most watched series. What a success! After a month and a half of that, it can be said that this great Turkish actress did a great job and that this is a serious step forward in her already notable acting career.
NEW: https://tvexposed.com/turkish-series-then-and-now
Post By: Vanessa F.