Unknown detail from the inauguration: Lady GaGa wore a bulletproof vest under her designer dress
The singer sang the anthem on the day Joe Biden was sworn in but feared for her safety so she wore a bulletproof creation.
News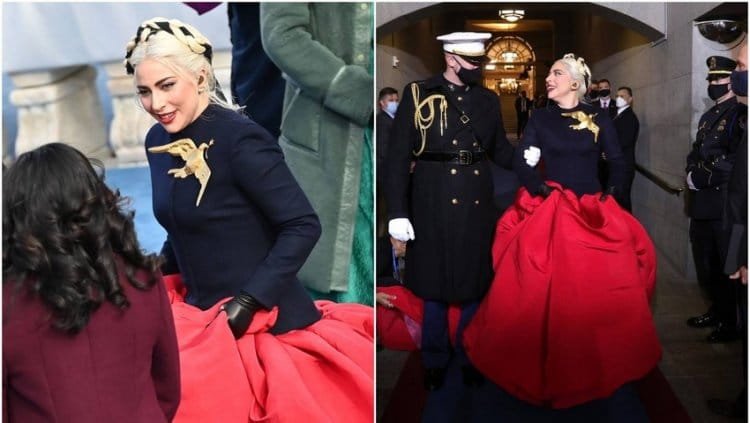 Photo Credits: dpa/pixsell
More than a year and a half after she shone in the performance of the American anthem at Joe Biden's inauguration, Lady GaGa revealed a hitherto unknown detail - fearing for her own safety, she chose a designer dress with a bulletproof vest.

- I don't know if people know this about me, but if I wasn't what I am today, I would be an investigative journalist. When I was at the Capitol, the day before the inauguration, I remember walking around looking for evidence of rebellion," the 35-year-old singer, who wore a bulletproof vest under her dress, said in an interview with British Vogue.
- Nobody knows, but it was a bulletproof dress. When I saw that golden dove, I knew it was it. Schiaparelli is an Italian fashion house, I wanted to do it in honor of my heritage as an Italian-American woman. I will never forget talking to the young man I was with (she meant the American Marine who brought her in). He asked me if I was nervous, and I said: 'Yes' - revealed the singer, whose clothing combinations often tell stories and have hidden meanings.
- It's one of the proudest days of my life. Like many people in America, I felt deep fear while Donald Trump was president. The farewell of the 45th and the reception of the 46th president is something I will tell the children about - Lady GaGa revealed.

The singer sang "Star-Spangled Banner" at the inauguration just before Vice President Kamala Harris was sworn in. Of course, security was at its peak at the time, amid political unrest, and federal law enforcement and secret services launched a security mobilization that was the first of its kind in U.S. history. Before GaGa was given the honor of performing with Jennifer Lopez at the inauguration, she ran a campaign for Biden, and he even presented her at the 2016 Oscars.
By: Olivia J.