Who was the secret love of Prince Albert II?
Prince Albert II was crazy about her, but his father intervened, and now she is slandering his 'sad' wife.
News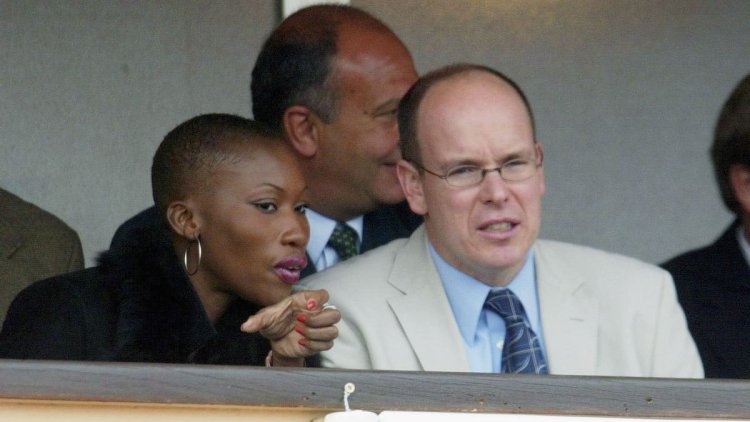 Photo Credits: Eric Ryan/WireImage
Prince Albert was madly in love with a flight attendant with whom he had a son, but his father put an end to that relationship.
It is well known that Prince Albert of Monaco led a turbulent life full of adventures and affairs. Also, he has at least two illegitimate children. Recently, another lawsuit for paternity surfaced, and it is also the worst scandal because it seems that the prince made a child during his marriage.
The two illegitimate children he acknowledged, although they cannot inherit the throne, are Jazmin Grace Grimaldi, born in 1992, who he got with American Tamara Rotolo, and Alexandre Grimaldi-Costa, who recently turned 18. This young boy is the fruit of his relationship with flight attendant Nicole Costa.
Nicole recently found herself in the public spotlight when she gave an interview in which she mentioned, among other things, Prince Albert's wife, Princess Charlene of Monaco, better known to many as the 'saddest princess'.
Although she spoke of him in superlatives and praised him as a great father, Prince Albert reportedly raged after this interview, and no wonder since the comments she made about Princess Charlene could further shake their already shaky marriage.
"Albert has fulfilled his promise: things are developing well and going well, which I am delighted with. Contrary to what the media has been writing about, Albert has taken on his role as a father and our relationship is based on trust. Alexandre inherited my kindness, but Albert is also gentle, sensitive, and warm. He looks a lot like the two of us. he gets along great with Albert, they like to play sports together ', the former flight attendant began, and then she emphasized that the relationship was complicated by Charlene's arrival in Albert's life.
'As for Charlene, I don't like to be compared. Still, we need to support each other. In our situation, diplomacy should prevail. But during her encounters with my son, I experienced things that shocked me. For example, when Albert wasn't there, Charlene moved my son's room to the maid's. As a mother, I can't justify that ', she said honestly, and then emphasized that her son gets along well with their children.
Albert and Nicole met on an Air France flight between Paris and Nice back in 1997. Albert asked her for her phone number and so began their six-year relationship. The prince was reportedly madly in love with Nicole, and their love was eventually stopped by his father, Prince Rainier, who directly asked his son to end the relationship.
Rainier also made sure that his illegitimate grandson never came to the throne, with an amendment that included in the Monegasque constitution the rule that illegitimate children cannot be heirs to the throne.
Nicole gave birth to a son, Alexandre, in August 2003, but Albert was not with her. She remained in the hospital for six weeks after giving birth.
'I had to deal with it on my own. There was no one I could trust, 'Nicole said in an interview.
Still, Albert reportedly took care of his son and mother financially, and two years after Alexandre's birth, following the death of his father Rainier, he admitted to the boy.
Nicole was born in Togo, Africa, and arrived in France at the age of 18. There she studied economics for a while, then architecture, and after that, she devoted herself to a modeling career. She later became a flight attendant and then became a stylist. Prior to her relationship with Albert, she was married to a 15-year-older man with whom she had two children.