5 series coming in August
The abundance of new series in the announcement doesn't stop, so we don't know what to watch first and that's why we made a list. 
TV Shows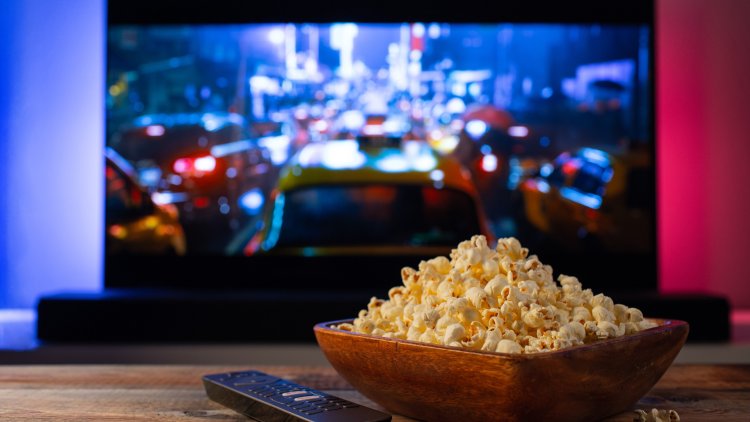 Photo Credits: shutterstock
This time, we bypassed the high-profile series and those that everyone has already announced a hundred times and focused on lesser-known series that look interesting from the announcements and first trailers. There are various genres, so whoever likes it - go ahead!
The Undeclared War
Peter Kosminsky is a name that is very well known in Great Britain. He writes and directs this new series, which examines what technological warfare would look like in the very near future. The story is set in the year 2024, when elections are being held in the United Kingdom, as a result of which there is a lot of uncertainty, and we follow everything from the point of view of an intelligence service worker. Starring Hannah Khalique-Brown, Mark Rylance, Simon Pegg, Adrian Lester, Alex Jennings, and Maisie Richardson-Sellers.
Bad Sisters
This is an adaptation of the Dutch series Clan from 2012, in which the main characters are played by Sharon Horgan, Anne-Marie Duff, Eva Birthistle, Sarah Greene, and Eve Hewson. They are the surviving members of the Garvey family who have to deal with the sudden loss of their parents. On top of all that, there are many who want to separate them, and they even think about murder as a way to make life easier for themselves. In this dark realization, we travel to Ireland.
Sprung
If you have watched the series My Name Is Earl and Raising Hope, then we have great news for you. The creator of these series has a new trump card in which his old acquaintances Garrett Dillahunt and Martha Plimpton are in the main roles, as well as Philip Garcia, Shakira Barrera, James Earl, and Kate Walsh. We follow ex-prisoners who are released just as the pandemic begins, and one of them moves in with the silly mother of another prisoner. Of course, many hilarious situations await us.
Little Demon
In this animation, we follow Chrissy (Lucy Devito) who, at the beginning of seventh grade, discovers that she is actually the Antichrist. Then she begins to search for herself, with the help of her mother Lora (Aubrey Plaza), and her absent father, Satan himself (Danny Devito). Although it is an animated series, we are expecting something quite bloody and exclusively for adults, where a touching story about growing up should be hidden somewhere along the way. And there are a bunch of famous actors in guest roles.
The Patient
We have to admit that we like the fact that Steve Carell is taking more and more serious roles, and here he plays a psychotherapist who is kidnapped by one of his patients, otherwise a serial killer who wants to continue therapy. Therapist Alan will try, even if trapped in the basement, to prevent young Sam (Domhnall Gleeson) from killing someone else and to force him to face his past. Unusual, very dark, but also very promising.
Post by: Rinna James